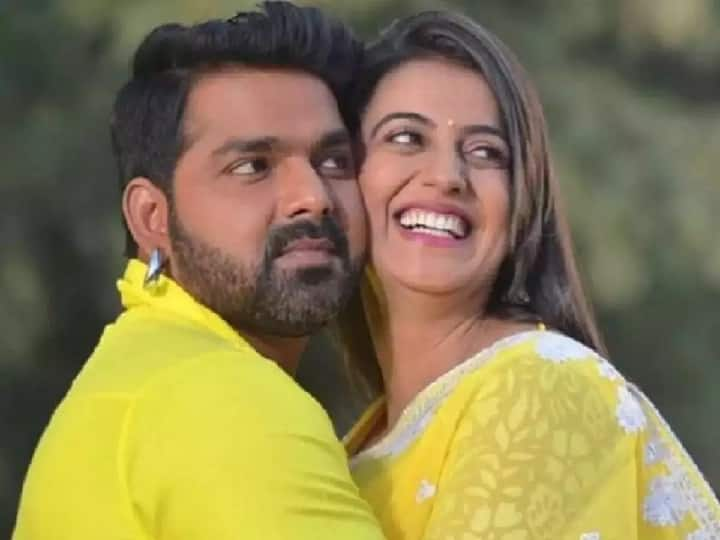 Pawan Singh Akshara Singh Story: The love story of Bhojpuri superstar Pawan Singh and Akshara Singh is not hidden from anyone. The pairing of Pawan Singh and Akshara Singh was enough to make any film a hit. Fans also loved to see the pair of Akshara and Pawan together, but there came a time when the love story of Pawan Singh and Akshara Singh turned from love to enmity.
Pawan Singh and Akshara Singh met on the set of a film. Both used to meet each other often in connection with the film. It is not known when slowly this meeting turned into love. On the other hand, both the films went on becoming hits. There came a time when Akshara Singh openly expressed his love. She admitted that she and Pawan Singh are dating each other.
Meanwhile, both of them were still in relationship that suddenly a news shook everyone and that news was Pawan Singh's marriage. Pawan Singh suddenly married someone else overnight. Akshara Singh broke down after hearing this news. Pawan Singh got married for the second time with Jyoti Singh, who belonged to Ballia. Please tell that Pawan Singh's first wife had committed suicide.
During this Akshara had told that she did not know anything about this marriage. A few days later, Akshara Singh accused the actor of threatening to kill her and ruin her career. Not only this, Akshara accused Pawan of abusing her family. This was the time when their paths parted forever.
When Raveena Tandon and Shilpa Shetty told Akshay Kumar their common mistake, people's ears were raised to hear!
Untold: This actor was crazy about Rekha, if her wish for marriage was not fulfilled, she decided to remain a bachelor for the rest of her life!