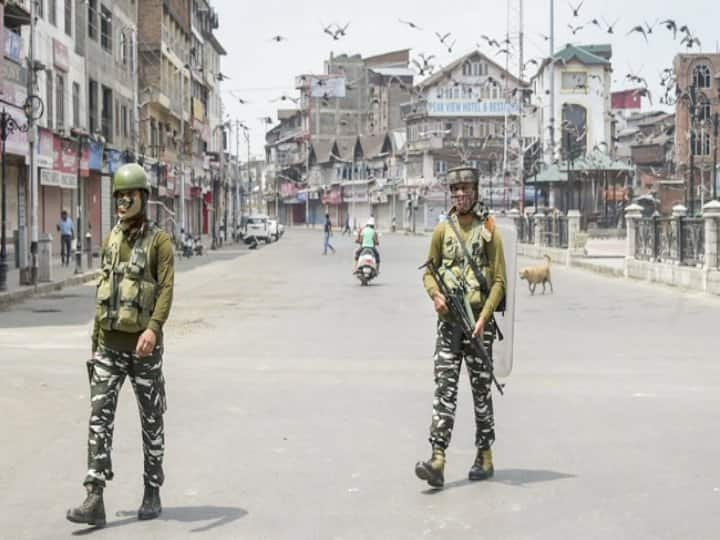 Jammu and Kashmir: In view of the ever-increasing cases of corona virus, the administration has announced a weekend lockdown in Jammu and Kashmir. Apart from the lockdown, many more restrictions have also been started. Apart from restarting all Kovid hospitals, it has been decided to stop OPD services and also to stop offline classes in school colleges. By issuing orders, the Chief Secretary of Jammu and Kashmir has issued new restrictions as well as new guidelines.
In Jammu and Kashmir, 2456 new cases of corona have been reported in the last 24 hours, after which the number of active cases here has crossed 10 thousand. Two weeks ago in Jammu and Kashmir, the cases of corona were less than 200, but for the last few days, cases have increased rapidly here.
In view of the ever increasing cases, OPD services have been stopped for patients in SMHS and SKIMS, the biggest hospitals of Srinagar. Along with this, it has been decided to postpone the non-essential surgeries till further orders. Rapid test has been made mandatory for the patients and their attendants coming to the hospitals.
announcement of postponement of examinations
At the same time, Kashmir University and Cluster University have issued orders and announced to postpone all the examinations till further orders. It is written in the order that for the information of the concerned, it is informed that all the examinations of Cluster University Srinagar scheduled from January 17, 2022, have been postponed till further orders. This decision has been taken in view of the increase in poetic cases.
Weekend lockdown is being strictly implemented in entire Jammu and Kashmir today. On the orders of the district administration, the police appealed to keep shops closed through loudspeakers in many areas of Srinagar, especially in Lal Chowk. In Lal Chowk and many adjoining areas, police personnel were seen appealing to the people to wear masks and follow the Kovid protocol.
Also read- BJP Candidates List 2022: BJP announced candidates for UP elections, CM Yogi will contest from Gorakhpur city
Punjab Election: Congress announces 86 candidates, CM Channi Chamkaur Sahib and Sidhu will contest from Amritsar East