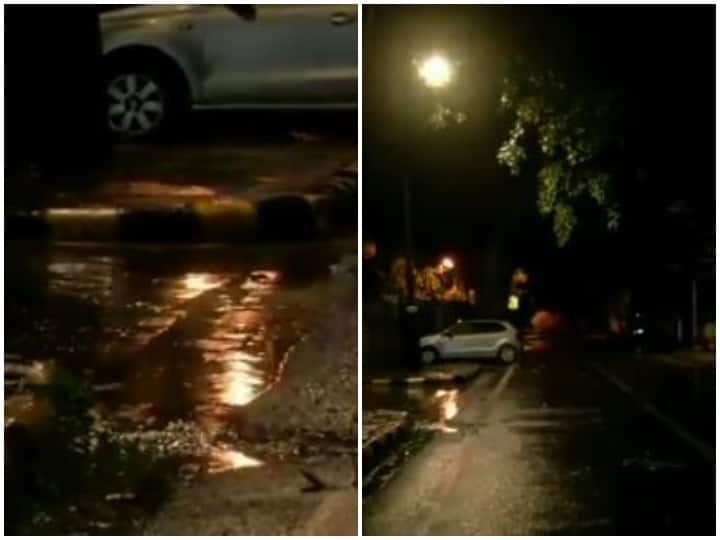 [


]

New Delhi: The heat level in Delhi had increased significantly due to the increasing temperature for the last few days. At the same time, Delhi has breathed a sigh of relief due to the sudden rains late on Thursday evening. On Thursday night, some parts of Delhi-NCR got relief from the heat as the temperature dropped to 29 degree Celsius along with light rain.
Apart from Delhi, light rain was also seen in Ghaziabad. Along with this, a drop in the minimum temperature was also observed here. Due to rain in Ghaziabad, the temperature here was recorded at 29 degree Celsius. At the same time, along with strong winds in Delhi, there was a change in temperature due to light rain in many areas.
#watch | Delhi: Light rain lashed parts of the national capital; The temperature drops to 29 °C.

view from hanuman road pic.twitter.com/R3swHz9t77

— ANI (@ANI) 10 June 2021
Even though the heat has been relieved due to the rains accompanied by strong winds, the problems of the people have also increased due to the power outage in many areas of Ghaziabad. At the same time, even though the capital Delhi saw a decrease of one degree Celsius in the maximum temperature on Thursday as compared to the last few days, the increased humidity in the atmosphere troubled the people a lot.
According to the Indian Meteorological Department, the maximum temperature in Delhi on Thursday was recorded at 39.8 degrees Celsius, slightly lower than the previous days. At the same time, a decrease of one degree Celsius was observed in the minimum temperature and 29 degrees Celsius was recorded. At the same time, the humidity level in the air in Delhi increased from 46 to 74 percent in the last 24 hours.
Read also:
Meeting between Amit Shah and CM Yogi lasted for one and a half hours, discussion on UP elections and cabinet expansion!
BMC Mayor's taunt on UP and Bihar, said – there is no river in Mumbai to shed the dead bodies of Corona patients
.

[


]

Source link