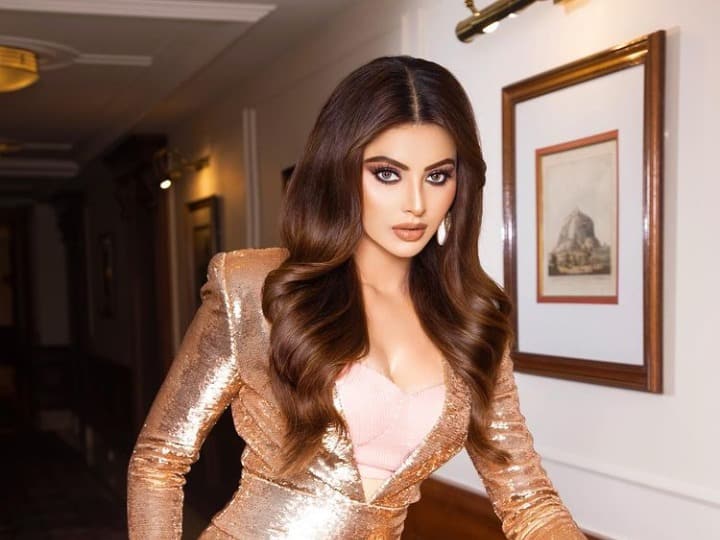 Urvashi Rautela 45 Million Followers: Bollywood actress Urvashi Rautela is very active on social media. She keeps on sharing her pictures and videos for her fans every day. The special thing about Urvashi is that she keeps giving information to her fans about her personal and professional life, due to which the fans are always connected to her. Urvashi has 45 million followers on Instagram. Whose happiness he has expressed on social media and has done a dangerous stunt. Whose video he shared.
did dangerous stunts
Urvashi Rautela has celebrated it by doing dangerous stunts after having 45 million followers. In the video, she is seen sliding from the top of the world. This is a glass bottom slide which is located in Dubai. The view of the whole of Dubai can be seen through this slide. Urvashi looks very happy in the video. She doesn't look scared in the slightest as she slides into the glass frame.
Highest Grossing Telugu Movies: From Pushpa to Jathi Ratnalu, these Telugu films have been box office hits in the year 2021
While sharing this video, Urvashi wrote – OMG 45 million. I am sliding from the top of the world. I love you. Celebrating on a glass bottom slide. This video of Urvashi is being liked a lot by her fans. More than 7 lakh people have seen this video. Urvashi's fans are not able to stop themselves from commenting. A fan commented – Congratulations. While the other wrote – Fantastic.
Bhabiji Ghar Par Hain: Angoori sister-in-law, who got stuck badly for worshiping the sun by wearing sandals, people reprimanded fiercely and said such a thing!
On the work front, Urvashi will soon be seen in the web series Inspector Avinash opposite Randeep Hooda. He has a line of projects at the moment. She is going to be seen in Bollywood as well as Telugu films soon. She is going to make her debut in the Telugu industry with The Legend. This is a big budget film. Along with this, she will be seen in the film Black Rose.