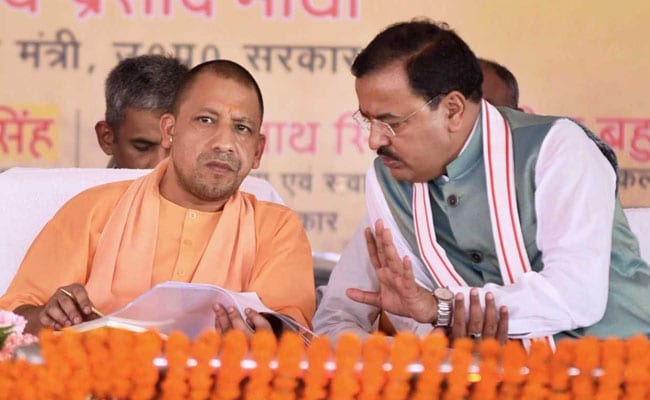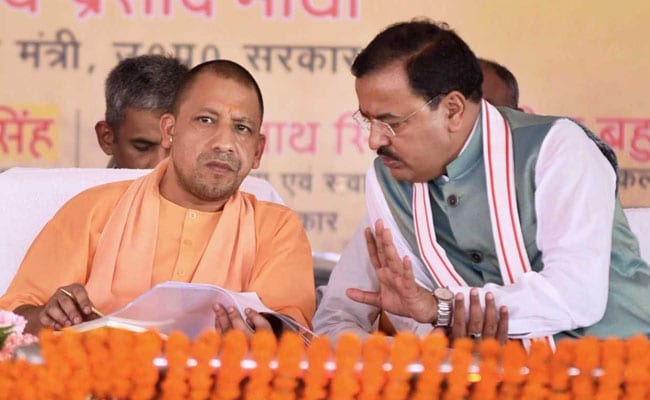 New Delhi:
The Bharatiya Janata Party has announced its candidates for the first and second phases of the Uttar Pradesh assembly elections. In the first list, BJP has announced the names of 107 candidates. With this it has been announced that Chief Minister Yogi Adityanath will contest from Gorakhpur city in the upcoming assembly elections while Deputy Chief Minister Keshav Prasad Maurya will contest from Sirathu seat in Kaushambi district. CM Yogi is currently a member of the Legislative Council. He has been a five-time MP from Gorakhpur.
10 big things about BJP's first list
BJP's first list released It can be clearly seen that this time BJP is preparing to enter the electoral fray with the help of OBC candidates. OBC votes play an important role in UP elections.

The names of 44 OBC, 19 ST and 10 women are included in the first list out of 107 candidates.

Of the 107 seats for which the names of candidates have been released, 83 seats currently have BJP MLAs. But out of them, only 63 MLAs have been able to get tickets again. Tickets of 20 MLAs have been cut. At the same time, 20 new faces have been included this time.

CM Yogi's Gorakhpur city seat But voting will be held in the sixth phase. At the same time, the Sirathu seat of Deputy Chief Minister Keshav Prasad Maurya will vote in the fifth phase.

There was a discussion about CM Yogi contesting from Ayodhya seat. This was also discussed in the party and the final decision was left to the Central Election Committee (CEC) of the party.

According to the report of news agency PTI, PM Modi, Home Minister Amit Shah, BJP President JP Nadda, Defense Minister Rajnath Singh, Union Minister Nitin Gadkari and other members of the party's Central Election Committee discussed these names in a meeting held on Thursday. was signed.

In Uttar Pradesh, 113 seats are to be voted under the first and second phases.

Voting is to be held in seven phases in Uttar Pradesh. It will begin with voting in 58 seats in 11 districts of the western part of the state on February 10. In the second phase, on February 14, voting will be held in 55 seats of the state.

Polling will be held for 59 seats in the third phase, 60 seats in the fourth phase on February 23, 60 seats in the fifth phase on February 27, 57 seats in the sixth phase on March 3 and 54 seats in the seventh phase on March 7. The results will be released on March 10.

On the other hand, BSP also announced candidates for 53 out of 58 seats in the first phase. Kriparam Sharma from Noida, Manveer Singh Bhati from Dadri and Narendra Bhati from Jewar include the name of 'Dada'. Dadri in Gautam Budh Nagar district is also the home constituency of BSP supremo Mayawati. Apart from this, Rajendra Singh Upadhyay from Shamli's Kairana seat, Brijendra Malik from Shamli seat, Pushpakar Pal from Muzaffarnagar, Sanjeev Kumar Dhama from Sardhana, Amit Sharma from Meerut Cantt and Kunwar Dilshad Ali from Meerut South, Ayub Idrishi from Muradnagar, Suresh Bansal from Ghaziabad. And Poonam Garg will be the candidate from Modinagar.