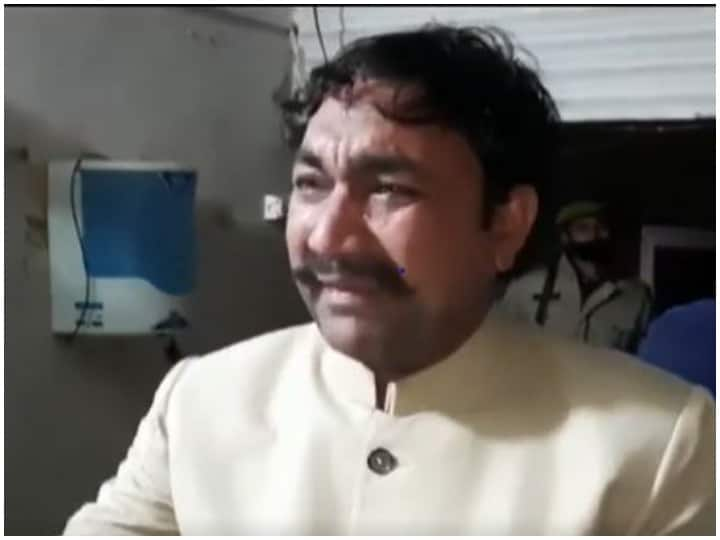 Uttar Pradesh Assembly Election 2022: After the announcement of the dates of the Uttar Pradesh assembly elections, a big war of accusations and counter-allegations has started in the political corridors. Politicians are blaming the parties for not fulfilling their promises. With this, the political game of defection has also started. Now the displeasure of the unhappy leaders due to not getting the ticket is coming out in the open.
In UP, where the game of anti-defection is going on between the BJP and the Samajwadi Party over the possibilities of a tough contest and a major reshuffle, a BSP leader accused the party of not giving tickets. Not only this, he could not even hold back his tears in the disappointment of not getting a ticket in front of the camera.
Also read- UP Election 2022: 'Wherever Swami Prasad Maurya goes, the government is formed there', Akhilesh Yadav told how many seats BJP will get
BSP leader Arshad Rana wept bitterly in front of the camera due to not getting the ticket. He claimed that despite putting up hoardings for the upcoming elections, he was denied ticket at the last moment. He said that the party had promised him a ticket for the UP elections. He cried and said that these people made a spectacle of mine. I had never even thought about this. He told me that we are contesting someone else's election.
#Watch , Uttar Pradesh: BSP worker Arshad Rana weeps bitterly for claiming that despite putting up hoardings for the upcoming elections, he was promised a ticket in the UP elections for being denied ticket at the last minute. pic.twitter.com/DMe8mDHk2J

— ANI UP / Uttarakhand (@ANINewsUP) 14 January 2022
Also read- UP Election 2022: 'Those who do politics of dynasty and familyism cannot be supporters of social justice', CM Yogi takes a jibe at Akhilesh