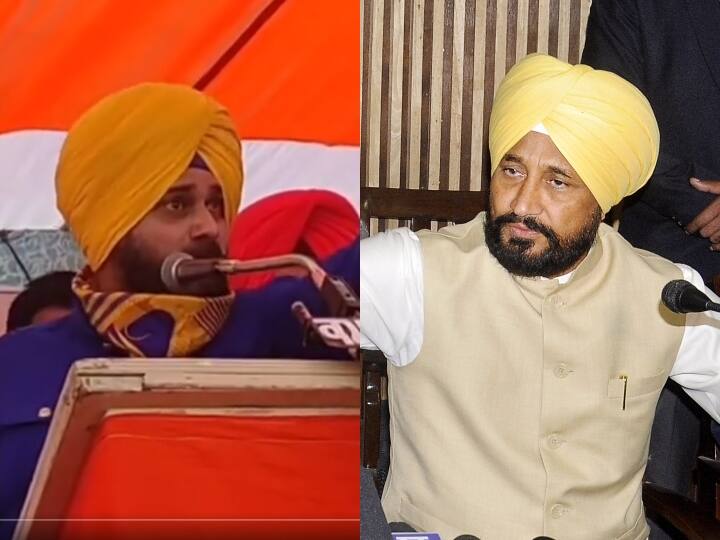 Drugs issue in Punjab: Punjab Congress President Navjot Singh Sidhu has once again given a statement increasing the difficulties of his own government. He said today that he will go on hunger strike if the Punjab government does not make public the report of the Special Investigation Team (SIT) on drugs. Sidhu also questioned the state government about the steps taken to ensure justice in sacrilege cases.
Addressing a public meeting in Moga's Baghapurana, he said, "If the Punjab Government (STF) does not make the report public, Sidhu will start a fast unto death. Sidhu said, "Thousands of youth have been ruined by drugs, mothers have lost their sons. There is no court order stopping the report from being made public. Then who has stopped you from making it public?
#Watch , Punjab Congress chief Navjot Singh Sidhu has said that he will go on a hunger strike against the state government if the report on the menace of drugs and sacrilege is not made public by the state government. pic.twitter.com/xfb0cb2xuG

— ANI (@ANI) November 25, 2021
Targeting Captain Amarinder Singh, he said, "We want to know why the previous Chief Minister was sitting by suppressing the report." Once again demanding justice. ,
The Congress leader had recently demanded that the report of the Special Task Force on Narcotics be made public and a time-bound probe be launched to nab the bigwigs responsible for 'narco-terrorism'.
Punjab Election 2022: Shock to AAP in Punjab, Raikot MLAs join Congress in Sidhu's presence