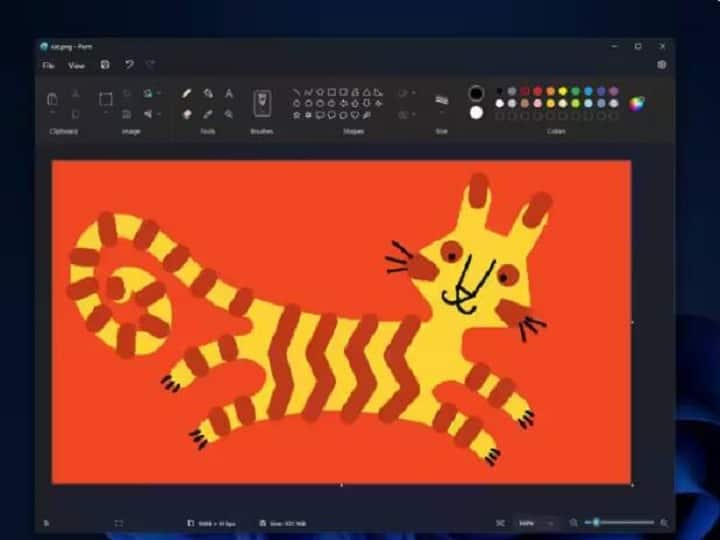 You will get the fun of Photoshop in Microsoft Paint, you just have to update your system, know everything
Microsoft Paint Update: A new update is coming in Microsoft Paint, you will get this update in Windows 11 update, in which you will get many new features related to Paint. These features will include photo edit, text and many other updates.
Microsoft has confirmed the background removal tool for Paint through an official announcement. The company mentioned that it has started rolling out an update for the Paint app to Windows Insiders in Canary and Dev channels (version 11.2306.30.0) and, the update enables removing the background of any image in just one click. will be.
How does the background removal tool work in Paint?
According to Microsoft, to remove the background in MS Paint, only a single click will be required, in which users will get a cutout of the image. At the same time, the user can also remove the background of the selected area from the entire canvas as per his convenience.
For this process, users will have to open the file and select the full image from the background toolbar and click on the background removal button. After this, users will get a cutout with the background removed. Along with this, if the user wants to remove the background of a certain part of the image, then the user will get the option for this in the toolbar also.
When will the removal feature be rolled out?
The background removal tool is currently in testing and available to Windows Insider Preview users running Canary or Dev Channel builds. There is no information yet about the official rollout of this tool. However, we expect it to be available to all users in the coming months, once Microsoft receives feedback and there are no issues during the beta testing period, it will be rolled out to all users.
Read also:
These 7 mistakes in using internet become a big problem, know about all of them, otherwise you will have to give and take.