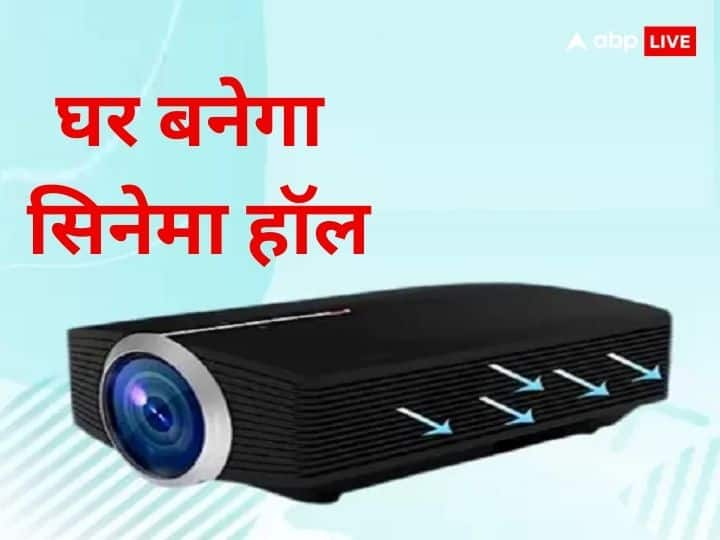 Will forget smart TV! These projectors will turn your home into a cinema hall, know the price and features
Mini Projector: The era of smart TV now seems to be over, because the best projectors are now available in the market at very affordable prices. These projectors turn the house into a cinema hall, in which you can watch movies, serials and web series of your choice.
Let us tell you that watching movies on the big screen is a different kind of fun. That's why many people like to watch every new movie in the cinema hall, but if you bring the projector mentioned here to your home, then you will not have to go to the cinema hall again, because with the help of these projectors, your home itself. A cinema hall will be built.
IBS UC500 Projector
You can buy this projector from the e-commerce site for only Rs 2,999. In this projector you get 20 thousand hours of lamp light, which completely changes your cinema experience. Also, the design of IBS UC 500 PROJECTOR projector is quite special, you can easily carry it and install it anywhere.
UNIY UY35 480pixel Projector
This is also a portable designed projector. Customers get many features in this projector, which includes a projection distance of 5 feet. In this, customers get lamp life of 30000 hours. The brightness of this projector is 1500 lumens. If we talk about the price then it can be purchased from the customer for Rs 4287.
If you do not have any budget problem, then there are many other options in the market which are available for more than ₹ 5000 and have more features. However, there is no comparison to these projectors in the budget range and by using them at home, you can easily watch theater style movies.
Also read:
Launch date of Tecno Phantom V Flip announced, know possible features