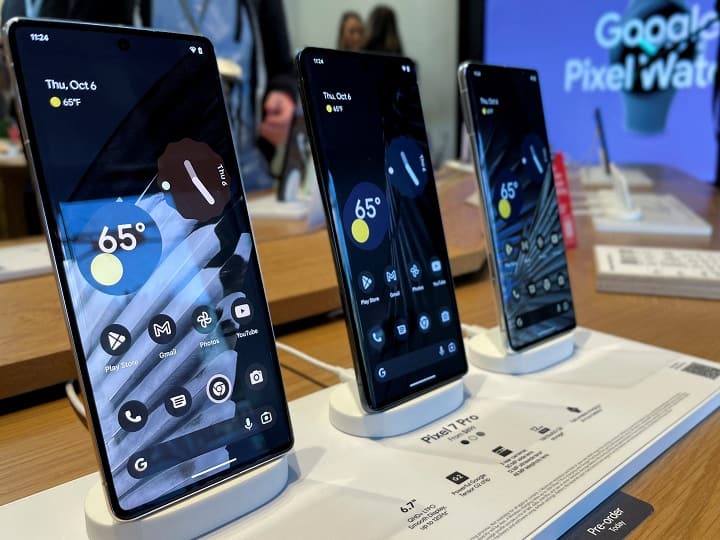 Why Google Pixel smartphone has to struggle in India, understand big things here
In the year 2016, Google introduced Pixel as its lineup of smartphones. It replaced the company's Nexus series of handsets, which was the result of partnerships with leading Android OEMs. These phones are being sold in India from the very beginning. However, despite being in the market for almost seven years, Google's Pixel smartphones have not made much progress. While on the other hand, many other companies like Realme, Poco and iQOO that entered India after the year 2016 have been quite successful in this field. According to the news of GizmoChina, if it is argued that these are budget brands, then it is also appropriate to note that premium competitors like Apple, Samsung and OnePlus have also performed quite well in the country. So why is Google struggling in India? There are some reasons behind this.
India is a budget focus market
India is a developing country. Although the phone penetration rate is close to 80%, not all handsets people use are smartphones. India is one of the largest feature phone markets in the world. According to IDC, in 2022 alone, companies shipped around 57 million units of feature phones in the country. According to the news of GizmoChina, this is about 28% of the total mobile shipments (201 million) last year. Thus, to gain market share, OEMs will have to release handsets in the budget segment, especially the entry-level. This helps them target low-income consumers as well as first-time smartphone buyers who are switching from feature phones.
brand perception among consumers
Google is a household name in India but we can't say the same for its Pixel lineup of smartphones. When you think of premium smartphones, Apple, Samsung and OnePlus are the three names that come to the mind of Indian consumers. With attractive deals, iPhones are selling more than ever in India. Apple is seeing a lot of potential in India that it has started opening its first-party Apple retail stores in the country. Then, there is Samsung, which is generally considered to be the best alternative to Apple, especially in the ultra-premium segment. Also, OnePlus once ruled the premium segment in this region, but it has declined a bit with the availability of iPhones at affordable prices.
Distribution and production shortage
Google has the potential to improve Pixel brand perception in India through solid distribution, but unfortunately it is still lacking in this regard. Currently, the Pixel is sold exclusively online through Flipkart in India, and that too in limited quantities. Thus, many times they get sold out very quickly. For those unaware, earlier, the Pixel was available at select offline stores like Reliance Digital. Google sells mid-range and premium devices, which are expensive for most Indians. Therefore, these products
Should be experienced by the consumers so that they understand what they are getting for their money. Despite being in India for years, Google is yet to start local manufacturing (assembly) of its Pixel smartphones in India. It has now become necessary for any brand to make inroads in the country.
read this also
Delhi Metro's travel app has come, entry-exit has become easy for passengers, this is how it is used