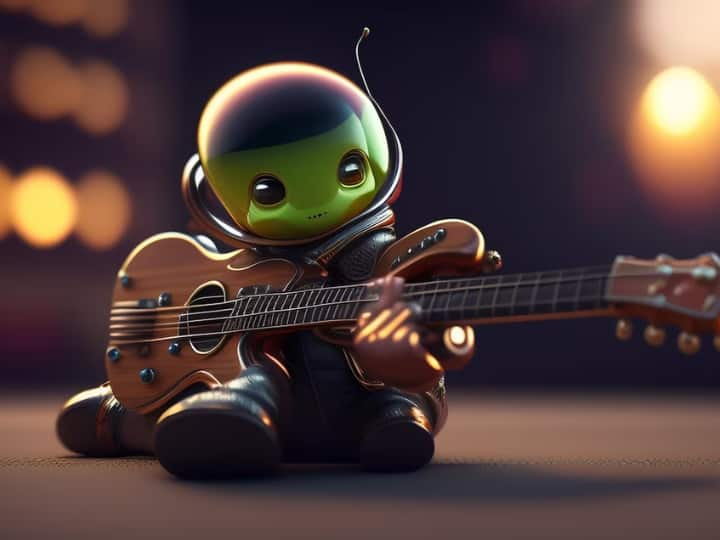 Video: AI sang the famous song Jag Ghoomeya Thare Jaisa Na Koi in the voices of Arijit, Atif and Sonu.
AI Voice Generator: Last year, Open AI showed its big achievement in the field of AI by launching Chat GPT. This chatbot answers any question like humans and can do many difficult tasks in less time. Due to this specialty, it became very popular and today it has been integrated in many products and services of the world. However, the charisma of AI did not stop here and after that such AI tools came which can generate photos on command. Many such photos went viral on social media which were created with the help of AI.
Now such AI tools have come which can generate someone's voice. Means voice bots. Some time ago Meta had introduced one such bot of its own which can generate someone's voice.
How does AI voice generator work?
Actually, just as in chat GPT we have to ask questions to know anything, similarly in these AI bots also sample voice has to be entered to generate voice. The AI ​​tool can create a complete song by listening to a few seconds of voice. On Instagram, a user named Djmrasingh has shared many such samples which he has created with the help of AI. In his post, he also clarified that these songs have been made only for the purpose of educational and information. That is, their aim is not to earn money.
In the voice of Arijit, Atif and Sonu – Jag Ghoomeya Thaare Jaisa Na Koi….


Although this song is sung by Rahat Fateh Ali Khan, but with the help of AI tool, it has been given the voices of Arijit, Atif and Sonu.
This is the danger with such tools
Actually, anyone can misuse such a tool. Along with this, by re-creating the voice, scam and fraud can also be done with anyone. For this reason, Meta has not yet released its Voicebox tool. In one way, where there are advantages of AI, on the other hand there are such disadvantages as well.
Also read: In Zomato, you can now order food from multiple restaurants at once, this is the way