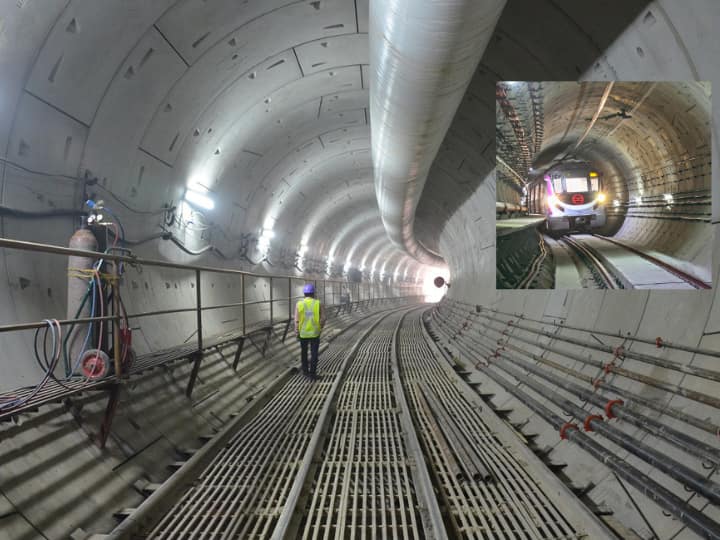 Soon you will get high speed 5G internet in underground stations of Delhi Metro
5G connectivity in Delhi Metro: Delhi Metro Rail Corporation (DMRC) is working on providing 5G connectivity to passengers in all its underground stations. Soon you will get the benefit of high speed 5G data even under the ground. Also, you will be able to attend calls without any hindrance. Out of the total stations of Delhi Metro, 69 metro stations are underground out of which DMRC has upgraded 29 metro stations to provide 5G connectivity.
Highest number of underground stations in this line
According to The Economic Times report, out of the 390.1 km long network of DMRC, about 102.4 km long is underground. Most of the underground stations are on the Yellow Line. After this there is Pink Line, Magenta Line and Violet Line. DMRC is taking the help of Bharti Enterprises' Airtel, RIL's Jio and Vodafone Idea or Vi in setting up cables and other infrastructure to provide 5G network in all stations. All the three big telecom operators of the country are working closely with DMRC.
According to the report, the work of laying cables in the underground stations will be done in the next 4 to 5 months. That is, from 2024, people will get 5G networks in all underground stations. DMRC is using telecom equipment like In-Building Solutions/IBS at Metro stations to provide 5G connectivity and also small cells or repeaters to help boost signal strength and coverage in an area of ​​about 100 meters Using so that passengers do not face any problem in calling or using data.
At present, Jio and Airtel have launched 5G network in the country and both the telecom companies have covered most of the cities of the country under high speed 5G connectivity.
Also read;
Realme will launch 4 new products on August 23, know all the details