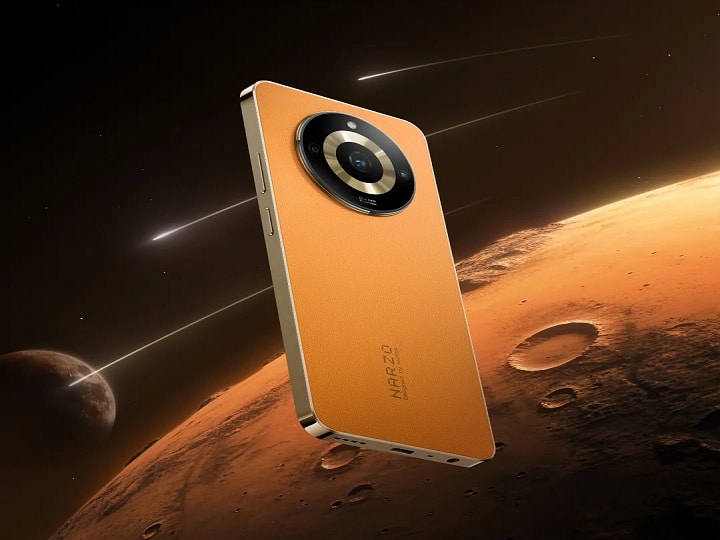 Realme Narjo 60 Series 5G smartphone with 1TB internal memory will be launched, such customers will have
To meet the huge storage demand of its users, the young and dynamic brand Realme is all set to revolutionize this storage revolution with its latest launch Realme Narjo 60 Series 5G. The company is going to launch it in India on 6th July. With the introduction of Narjo 60 Series 5G, Realme has once again proved itself in the smartphone industry. Realme Narjo 60 Series 5G has achieved an unprecedented feat in the Indian market by providing huge storage options. The realme Narjo 60 series is the first series to introduce a 1TB realme phone (1TB internal memory smartpho.ne), exclusively for the Indian market.
This smartphone is for those who want more storage capacity
At the core of realme's "Go Premium" strategy, the realme Narjo 60 Pro 5G is specially designed for Indian Gen-Z users, who seek more storage capacity. The device offers 1 TB (terabyte) of storage, a first in a realme smartphone exclusively for the Indian market, which is ample space for your photos, videos, documents and apps. realme aims to create the future and create a technology pioneer for the next generation that can say goodbye to the worries of running out of storage and embrace the freedom to capture every moment without hesitation. Realme Narjo 60 Pro 5G (Realme Narjo 60 Series 5G) storage capacity brings a lot of benefits for young users.
This handset will provide a large canvas
Capture every memorable moment in high resolution without fear of storage limitations. With 1 TB storage (1TB internal memory smartphone), realme Narzo 60 Pro 5G ensures that your memories stay intact and are easily accessible whenever you want. Generation-Z users are known for their creative abilities. Be it creating videos, editing photos, or developing innovative apps, the realme Narjo 60 Pro 5G provides a vast canvas for your artistic endeavours.
can store a lot of games
With the realme Narjo 60 Pro 5G, you can conveniently store and access files, documents and presentations, increasing your productivity on the go. Gaming enthusiasts among Gen-Z will enjoy the storage capacity offered by the realme Narzo 60 Pro 5G. Store tons of games, download large game files, and experience the gameplay without compromise. Get ready to embrace the Realme Narjo 60 Pro 5G and unlock a world of possibilities without any limitations.