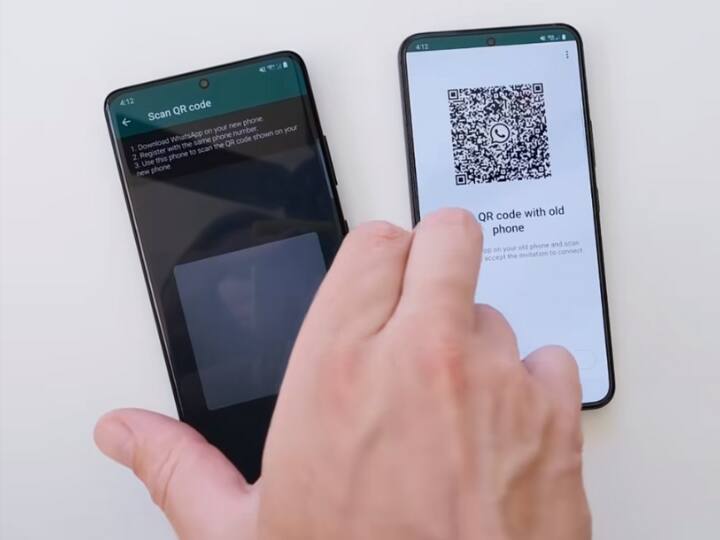 Now you will be able to easily transfer WhatsApp chats to a new phone, this is a very simple way
whatsapp chat transfer feature: There are more than 2 billion active users of WhatsApp worldwide. More than 500 million people use WhatsApp in India. Every day everyone sends many things related to work and personal life to each other through this app. That is, in the midst of laughter and jokes, there are some things which are important and can be useful in the future as well. To save the chats, the company gives the option of chat backup. Till now users used to backup their chats through Google Drive. This is a long process. But now the company has come up with an easy way to transfer chats.
here is the update
Actually, now you can transfer WhatsApp chats by scanning the QR code in the new phone instead of Google Drive. Meta CEO Mark Zuckerberg told people about a service and said that now users will be able to share their chats from one device to another without uploading them to the cloud. The company has also claimed that through the new facility, chats will be transferred faster and work will be done in less time.
Transfer chats like this
If you want to transfer WhatsApp chats, first download WhatsApp in the new phone, as well as turn on WiFi and location in it.

Now turn on WiFi and location in the old phone as well and go to the settings and come to the chats section. Here the option of transfer chats will be available. Click on it to start the process. Now scan the QR code coming in the old phone. By doing this, the chat transfer process will start.
work on this feature is also going on
WhatsApp is working on another feature that will allow users to transfer high quality videos to the app. At present, when sharing a video on WhatsApp, its quality remains low by default. After the new update, you will be able to choose in which quality you want to share the video. The company already offers a similar feature on the app for photo transfer.
Also read: Many home appliances including mobile phone-TV will be cheap, huge reduction in GST, see the list of goods here