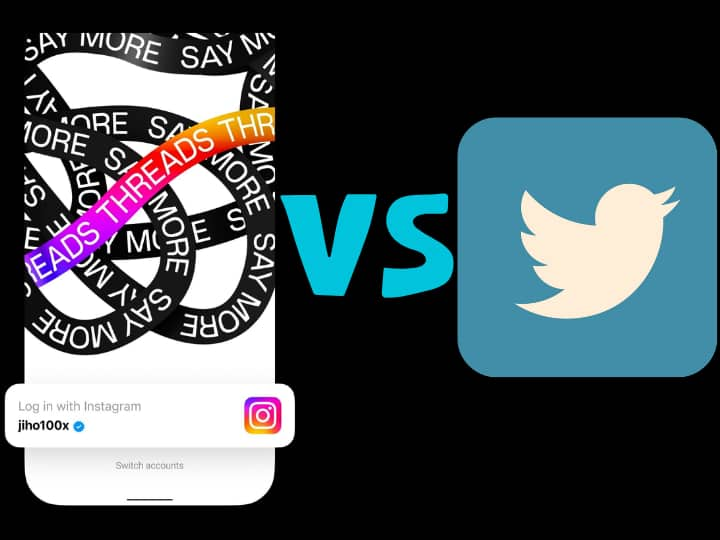 Meta may launch Threads on July 6, first look is something like this
Threads App: Meta had been working on Twitter's competitor app since January. Now it seems that its work has been completed and it can be launched soon. According to tipster Abhishek Yadav, the company can launch this app on 6 July. The Threads app has been listed by Meta in the App Store where its launch date has been mentioned as July 6. This app is just like Twitter in which you can tweet, re-tweet, like, share, comment etc. Complete information about the app is not yet revealed whether it will also charge money for verification or not.
Actually, after Twitter, Meta has brought paid verification service for Instagram and Facebook and these services have also gone live in India. In such a situation, it is possible that the company will give some similar feature in the new app as well. Although it is too early to say anything, we all should wait for the launch of the app.
Instagram's Twitter rival app Threads is expected to launch on July 6, 2023.#Twitter #threads #Instagram pic.twitter.com/3LfOWnhWw2

— Abhishek Yadav (@yabhishekhd) 4 July 2023

Login with Instagram ID
In the Threads app, users will be able to login with the help of Instagram ID. That is, you will not need a new account. Also, this app will give you the option to follow people who are on both Instagram and Threads, which means you will be able to easily connect with your Instagram friends here. An app on the Appstore is defined as follows-
Threads is an app "where people can discuss the topics they care about today and will be trending tomorrow"
Ex-CEOs are also giving competition to Twitter
Twitter is not only going to compete with Meta, but the company's ex-CEO Jack Dorsey is also challenging Twitter through Bluesky. Recently, after the restrictions imposed on the platform by Musk, people are leaving Twitter and moving towards Bluesky. The app suddenly got so much traffic that it stopped working and new logins stopped. After this, the company issued a statement telling the people that due to high traffic in the app, it has been down which will be fixed soon.
Also read: Twitter did not pay the bill, now facing trial in four countries