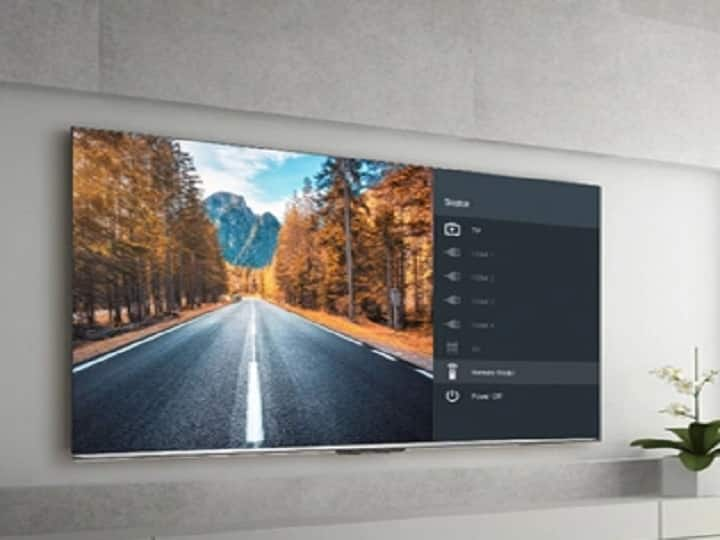 Kodak launches army of TVs, models ranging from 32 to 75 inches in size, know the price and features
Kodak has announced 8 new smart TV models in the Indian market only a month after the launch of its SE TV series. The new television lineup includes affordable to flagship grade models. Among these, a 75 inch 4K QLED TV has also been launched in the market. According to the news of GizmoChina, this big screen TV is the flagship model TV.
Kodak 75 Inch 4K QLED TV
This 75 inch TV is the top end model. The TV sports a 75-inch tall QLED display and is the most premium offering in the latest announcement. It offers high 4K resolution and also provides 1.1 billion colors. Other notable features include support for Dolby MS12 and HDR10+. This TV is equipped with 2GB RAM and 16GB internal storage.
Kodak 9XPRO Series
Kodak also has a 9XPRO series TV. The 9XPRO Portfolio comes in multiple size options including 32 inch, 40 inch, 42 inch and 43 inch variants. All of them are powered by ARM Cortex A55x4 Realtek CPU which is paired with 1GB of RAM and 8GB of internal storage. The base 32-inch model offers HD resolution, while the other TV models have higher Full HD+ resolutions. The Kodak 9XPRO series TV will run on Android 11 OS and will have a total audio output of 30W with Dolby Digital sound support.
The starting price of the 32-inch model of the series is Rs 10,499, while the 42-inch and 43-inch variants cost Rs 16,999 and Rs 17,999 respectively. The pricing of the 40-inch model is still unclear. The 32-inch model is available on both Amazon and Flipkart, while the 43-inch model is available only on Flipkart. Similarly, 40 inch and 43 inch TVs will also be sold through Amazon.
kodak ca pro series
Kodak's CA Pro series is in between the flagship and entry-level models with three smart TVs. These include a new 50 inch, 55 inch and a 65 inch TV. All three TVs will offer high 4K resolution and will be powered by MT9062 processor which offers Bluetooth 5.0 connectivity. The new TVs (Kodak CA PRO series) also feature the same bezel-less design as the 75-inch QLED model and offer 40W output with Dolby Atmos enabled speakers. They also come with Chromecast and Google Assistant. It also offers over 10,000 applications and games.
The price of 50 inch TV is Rs 27,999, while the price of 65 inch model is Rs 43,999. Unfortunately, the pricing details of the 55-inch model are still unknown. The 50-inch and 65-inch CA Pro TVs will be sold through Flipkart as well as Amazon, but the 55-inch model will be sold exclusively through Amazon.
read this also
Google introduced Shop tab on Android TV, will be released soon, users will get a lot of benefits