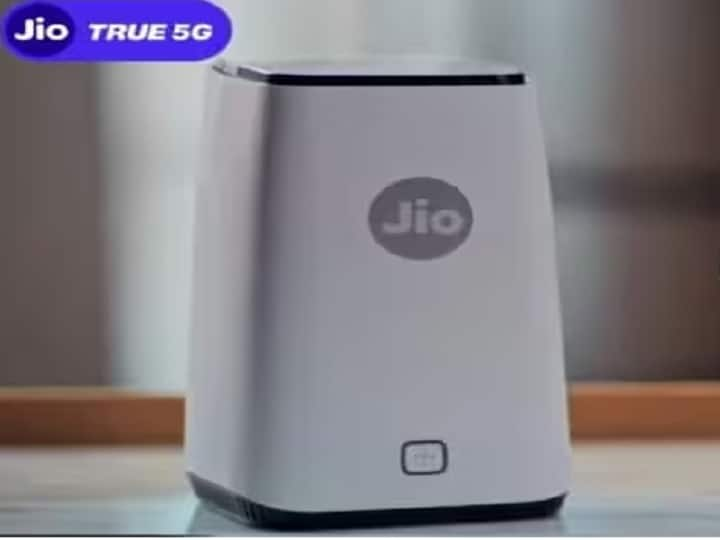 Jio AirFiber: Jio AirFiber launched in these 8 cities, plans start from Rs 599
Jio AirFiber: Reliance Jio has launched its Air Fiber service on the occasion of Ganesh Chaturthi. It can be used both at home and office. In Reliance Air Fiber, users will get excellent speeds of up to 1 Gbps, so that you can enjoy high-definition video streaming, online gaming and uninterrupted video conferencing.
Reliance Chairman Mukesh Ambani had announced Jio Air Fiber in the 46th Annual General Meeting on August 28, since then users were waiting for this explosive Jio Air Fiber from Reliance. If you also want to enjoy Jio Air Fiber, then here we are giving you complete information about its plan and features.
jio air fiber plan
Jio Air Fiber plan can be taken for a period of 6 months and 12 months. In which for Jio Fiber, users will have to pay monthly Rs 599 + GST. Jio Air Fiber is an integrated end-to-end solution that will provide services like home entertainment, smart home service and high-speed broadband. The company has made Jio Air Fiber service live in Delhi, Mumbai, Hyderabad, Kolkata, Ahmedabad, Bengaluru, Chennai and Pune.
The company has launched two plans named Air Fiber and Air Fiber Max in the market. In Air Fiber plan, the customer will get two types of speed plans, 30 Mbps and 100 Mbps. The company has kept the price of the initial 30 Mbps plan at Rs 599. Whereas the price of 100 Mbps plan has been kept at Rs 899. In both the plans, the customer will get more than 550 digital channels and 14 entertainment apps. Under the Air Fiber plan, the company has also introduced a plan of Rs 1199 with 100 Mbps speed. In which along with the channels and apps found above, premium apps like Netflix, Amazon and Jio Cinema will also be available.
Max plan is for fast speed users
Users who want higher internet speed can choose one of the 'Air Fiber Max' plans. The company has launched three plans in the market ranging from 300 Mbps to 1000 Mbps i.e. 1 Gbps. You will get 300 Mbps speed for Rs 1499. Users will get speed up to 500 Mbps for Rs 2499 and if the user wants to take a plan with 1 Gbps speed, then he will have to spend Rs 3999. More than 550 digital channels, 14 entertainment apps and premium apps like Netflix, Amazon and Jio Cinema will also be available with all plans.
Air fiber can be used anywhere
The biggest feature of Jio Air Fiber is that you can take it anywhere and use it, because it is air fiber internet running from a wireless portable device. However, to use Jio Air Fiber, there should be 5G connectivity wherever you are, so that you will be able to take advantage of broadband-like speeds while on the go.
What is the difference between Jio Fiber and Jio Air Fiber?
Jio is based on fiber optic wire technology. To provide internet through this, the company installs a router in the home/office. Connects the optic wire to that router. After this, fiber provides stable high-speed internet.
The company will provide wireless broadband service through Jio Air Fiber. It works much like a wireless dongle, but the internet speed is much faster. There is no need for any kind of infrastructure for this. It installs easily.
Also read:
WiFi Tips: 3 tips will make WiFi fast, HD movies will be downloaded within minutes