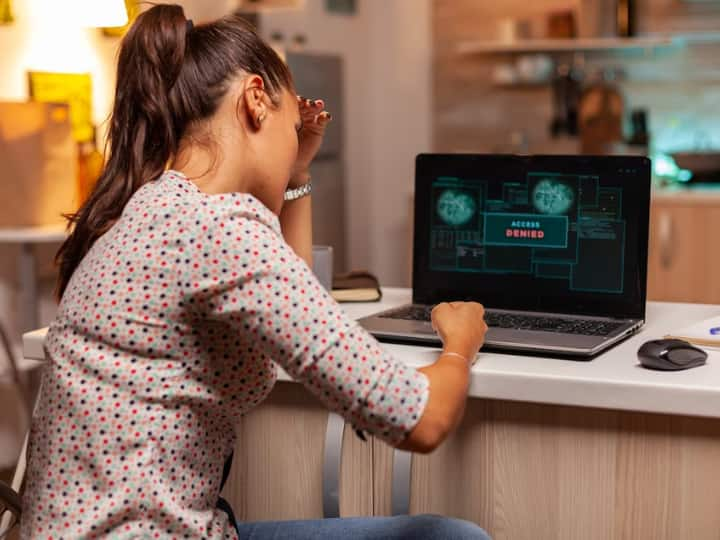 Don't trust the WFH job offers you get on WhatsApp-Telegram and Insta, we will take you away
WFH Job Scam: The cases of online fraud are increasing continuously. Scammers are targeting people in different ways by taking advantage of their helplessness. Meanwhile, the job offer of WFH proved costly to a woman from Kerala and she lost more than Rs 7 lakh. Actually, a woman named Mandira Sharma messaged the woman on Telegram and told that a company named www.ratingdsys.com is offering a job. Sharma told the woman about the job and said that she would have to rate some online services every day and in return she would get paid. The woman felt that the work was right, so she agreed to do the work.
Greed for more money overpowered
In the beginning, the woman was given money in exchange for the work. As soon as Mandira Sharma felt that the woman had faith in the work, she asked the woman to invest money in the company under a trap so that she could earn good returns. Because the victim wanted a good income, she transferred a total of Rs 7.91 lakh to the woman's account by making separate transactions. The woman also got a profit of 17,000 on the investment. After some time, when the woman tried to withdraw the money, the website got shut down and then the woman felt that she had become a victim of fraud. Immediately after this, the woman went to the police station and wrote a complaint and told the whole incident to the police.
keep yourself safe like this
If you are looking for a job, then it is better that you apply on trusted platforms like LinkedIn, Naukri.com, Indeed etc. If you are also applying on any other platform, then first gather complete information about the person and company in front and then take some action. If you want, you can also take the help of Google and know all the things about the employer.
Also read: Bharat 6G Alliance will make the country capable of 6G technology by 2030, this special preparation is going on