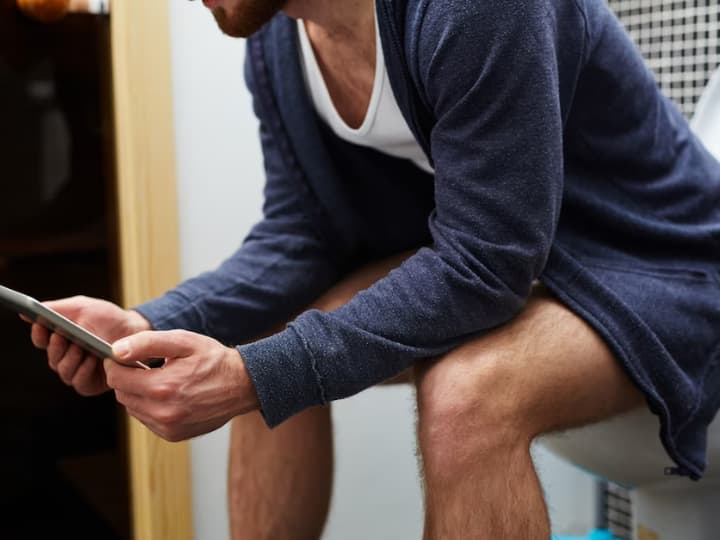 Do you use smartphone in toilet, if yes then definitely read this report
Using smartphone in toilet? After Corona, people have started taking more care of their health and are also sanitizing their hands from time to time. This is a good practice. Every person usually washes his hands 6 to 8 times throughout the day. However, despite washing our hands so many times and sanitizing them from time to time, we all come in contact with thousands of bacteria. You must be wondering how the reason for this is your smartphone. In fact, it has been said in a study that 10 times more bacteria are found in our smartphones than toilet seats, which have a bad effect on our health.
All the work being done on the toilet seat
According to a NordVPN study, 6 out of 10 people take their phone to the washroom while doing their business, especially young people. 61.6% of the participants in this study admitted that they check their social media accounts like Facebook, Twitter and Instagram while sitting on the toilet seat. According to the study, nearly a third (33.9%) of people read current affairs in the bathroom while a quarter (24.5%) send messages to their loved ones. Even people discuss every problem related to life and its solution on the toilet seat itself.
The habit of using the smartphone all the time is equally bad, but when you use it on the toilet seat, then the danger increases further. The bacteria present in the toilet seat come to the surface of the smartphone in any way and then they go into our body through our hands. Due to this, there can be serious health problems.
Touch screen is the mosquito of the digital age
It was said in the report that bacteria can survive for 28 days on the screen of a mobile phone. In a report, Dr Hugh Hayden, an infection control expert, told Yahoo Life UK that it is an established fact that smartphones carry 10 times more bacteria than toilet seats. He said that the touchscreen of the smartphone is the mosquito of the digital age. That's why it would be better not to take smartphones, earbuds etc. to the washroom and take special care of your health.
Also read: Oppo will launch 3 smartphones on July 10, know the specs and price first