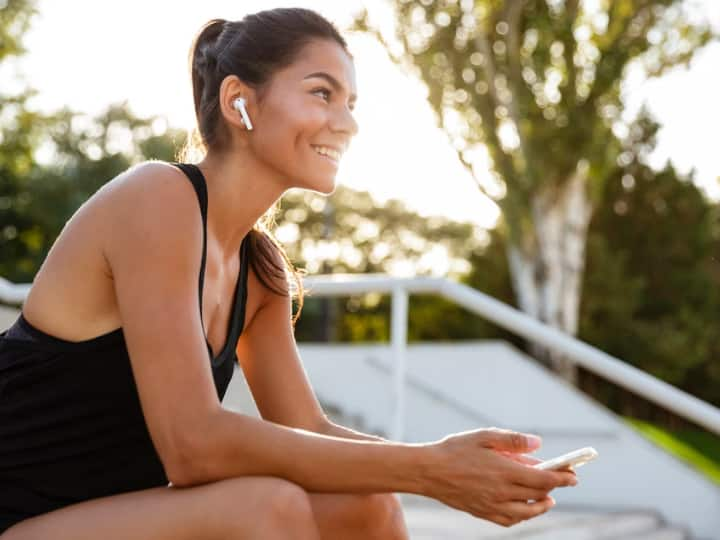 Apple: AirPods will tell your body temperature as soon as you put it on your ear, will also keep an eye on your health
Body Temperature of Apple Airpods: Just as Apple's phones are very expensive, similarly its earbuds are also expensive and premium as compared to others. If you use Apple's AirPods or you like them, then there is good news for you. Actually, the company is going to bring some new features in its AirPods to check body temperature and hearing ability. Also, the company is also considering bringing USB Type-C charger instead of Lightning port in AirPods.
This is how body temperature will be known
Apple will know your body temperature from AirPods and through this you will know this. Means through audio you will be able to know the body temperature. For this, the company is considering installing sensors in AirPods, which will tell the body temperature with the help of ear canal as soon as it is applied to the ear. Apart from this, the company will give some special types of audio packs to test the listening ability of the people in AirPods. That is, with the help of some sound, it will find out how much better you listen.
USB Type-C port instead of Lightning port
Apple is going to provide USB Type-C charger in its next gen iPhone after the order of European Union. That is, you will get to see USB Type-C charger in iPhone 15. Similarly, the company is going to bring this charging port in AirPods as well.
When will the new series of Apple be launched?
Apple may launch the iPhone 15 series in September. Under this series also, the company will launch 4 phones in which two will be of 6.1 inches and two will be of 6.7 inches. In the new series, you will get support for Type-C charging port, dynamic island feature, periscope zoom lens in Pro models and A17 bionic chipset. The initial price of iPhone 15 series can be 70 to 75,000 rupees.
Also read: Bharat 6G Alliance will make the country capable of 6G technology by 2030, this special preparation is going on