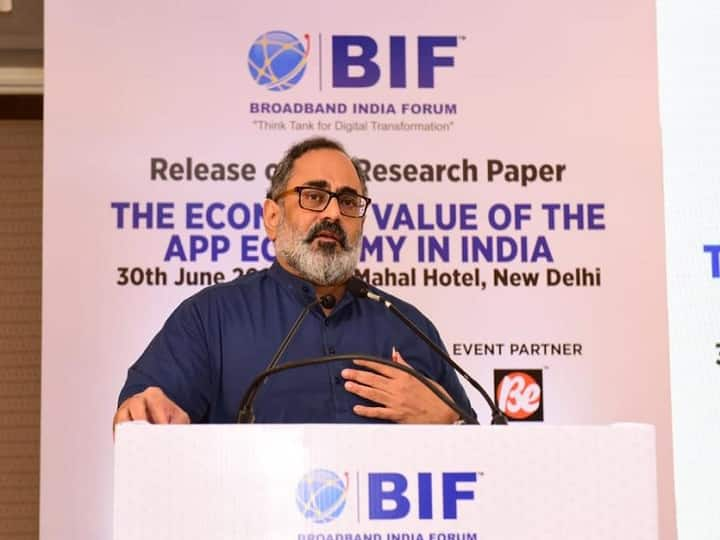 All tech platforms in India will have to follow Indian law, IT minister said
The Karnataka High Court on Friday dismissed a petition filed by Twitter Inc challenging multiple blocking and take-down orders issued by the Ministry of Electronics and Information Technology, saying there was no merit in the company's plea. Is. On this, Union Minister of State for Electronics and Information Technology Rajeev Chandrasekhar (IT state minister Rajeev Chandrasekhar) said that all platforms in India are required to follow Indian law.
law must be obeyed
According to Business Today news, in a statement, the minister (Rajeev Chandrasekhar) said that our relationship with social media platforms is not adversarial. We say that the law must be followed. I am glad that the court has ruled today that non-compliance is not an option. All platforms in India must comply with Indian law.
The minister also spoke on the statement of former CEO Jack Dorsey
According to the news, he also alleged that Twitter, under former CEO Jack Dorsey, refused to comply with Indian law. 'In this particular case, as you remember, they (Twitter) were given a large number of instructions under the law, which they did not comply with and then when legal notices were sent to them, they chose to approach the courts. On the occasion of Broadband India Forum program, Chandrasekhar (Rajeev Chandrasekhar) said that this is part of the imagination which was also presented by Mr. Dorsey.
Elon Musk also reacted
Dorsey had recently said that Twitter received threats of being thrown out of India after the government did not accede to its request to block some accounts on farmers' protest. Responding to these claims, the minister said that this is an outright lie. Elon Musk also said on this that Twitter had no option but to follow the rules imposed by the Government of India. Highlighting the need to respect and comply with the laws of every country, he expressed the view that no one can apply American principles universally.
read this also
What is the effect of AI on Facebook-Instagram, Meta gave information about social media algorithms