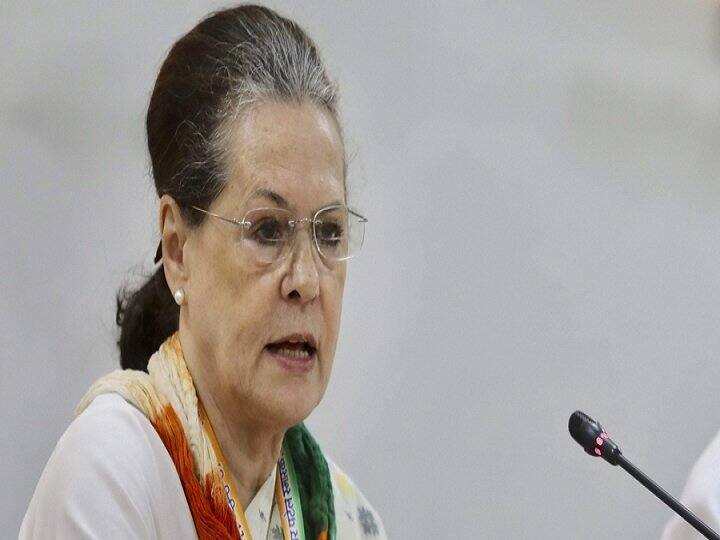 Winter Session of Parliament: A meeting of the Congress Parliamentary Strategy Group is going on at the residence of Congress President Sonia Gandhi on November 25, ahead of the winter session of Parliament starting from November 29. In this meeting, strategies are being prepared for the upcoming Parliament session. For this meeting, Leader of Opposition in Rajya Sabha Mallikarjun Kharge, Leader of Congress in Lok Sabha Adhir Ranjan Chowdhury, KC Venugopal, AK Antony, Manik Tagore, Ravneet Singh Bittu, K Suresh, Anand Sharma have reached Sonia Gandhi's residence. At the same time, Manish Tiwari is connected to his area through video call.
Delhi: Congress leaders AK Antony, Anand Sharma, Mallikarjun Kharge, Adhir Ranjan Chowdhury, KC Venugopal, K Suresh, Ravneet Bittu, Jairam Ramesh arrive at 10 Janpath (party's interim president Sonia Gandhi's residence) for a meeting of the party's Parliament Strategy Group. pic.twitter.com/Mlpj7Gb4bS

— ANI (@ANI) November 25, 2021
Like last time, this time too the session is likely to be uproar. Congress will try its best to surround the Modi government in the house and today in this meeting a strategy will also be made on it. Congress can surround the Modi government on inflation, petrol-diesel prices, increase in edible oil prices, unemployment, killing of civilians in Kashmir, Pegasus espionage and some other issues.
In the last session of Parliament, the unity of the opposition parties was seen on the Pegasus issue, but this time the Trinamool Congress can create the biggest problem for the Congress. Therefore, in the coming winter session, the effort of the Congress will be that all the like-minded parties remain united.
One Year of Farmers Protest: After the announcement of farmer organizations, barricades have started on the border of Delhi, increased police deployment
UP Election 2022: Mayawati suffered a major setback, another MLA left the party