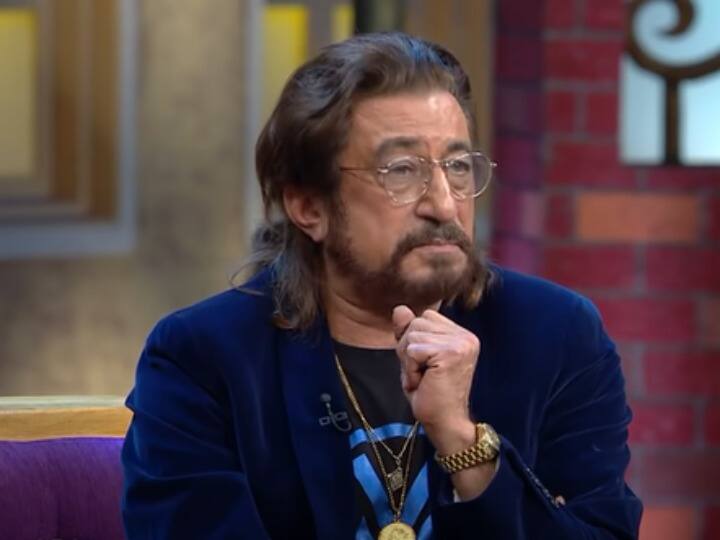 The Kapil Sharma Show: In comedian Kapil Sharma's show, Bollywood celebs come for the promotion of their films, where Kapil Sharma has a lot of fun with them. Along with the fun, these celebs also narrate many stories related to their lives, about which very few people know. After hearing these stories, Kapil himself along with the audience gets shocked. Shakti Kapoor and Govinda once came to the show. With whom Kapil Sharma had a lot of fun. During this, Shakti Kapoor narrated an anecdote about how his father had told him as soon as he was born, what he was going to become when he grew up.
Shakti Kapoor has played the character of Villain in most of the films in his Bollywood career. He has also received a lot of praise for this character. His dialogues and villain's style were well-liked. Due to which he has played the role of villain in many films.
The Kapil Sharma Show: Kapil told Farah Khan, teach Archana Puran Singh to dance like Shakira, got this answer!
Shakti Kapoor narrated the story
Kapil Sharma asks Shakti Kapoor that when the child is born in the hospital, the nurse picks him up. Was it your turn to take the nurse in your arms? After this Shakti Kapoor narrated a funny anecdote. He told that when I was born in the hospital, my father came to the hospital and said what will he become when he grows up? There was a man sitting there, he said that bring a lawyer's book, if it touches his hand, then he will become a lawyer. Bring the tools of the doctor, if it touches him, then he will become a doctor.
https://www.youtube.com/watch?v=o3m2F6CDktc
Shakti Kapoor further said that I did not touch anyone. The nurse was leaving. I caught her. After that Kapil laughed and said that father must have said that now my child will become a villain.
Yeh Kaali Kaali Ankhein Review: The characters in this romantic thriller are weak, Tahir Raj Bhasin and Shweta Tripathi Sharma disappoint
Let us tell you that in this episode, Shakti Kapoor and Govinda had exposed many poles of each other. After hearing this, everyone burst into laughter.