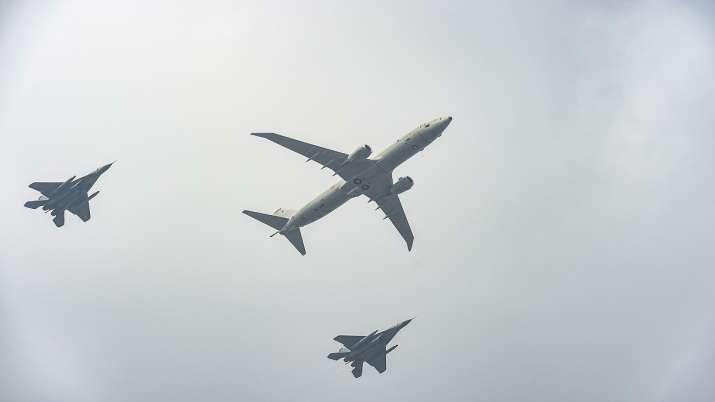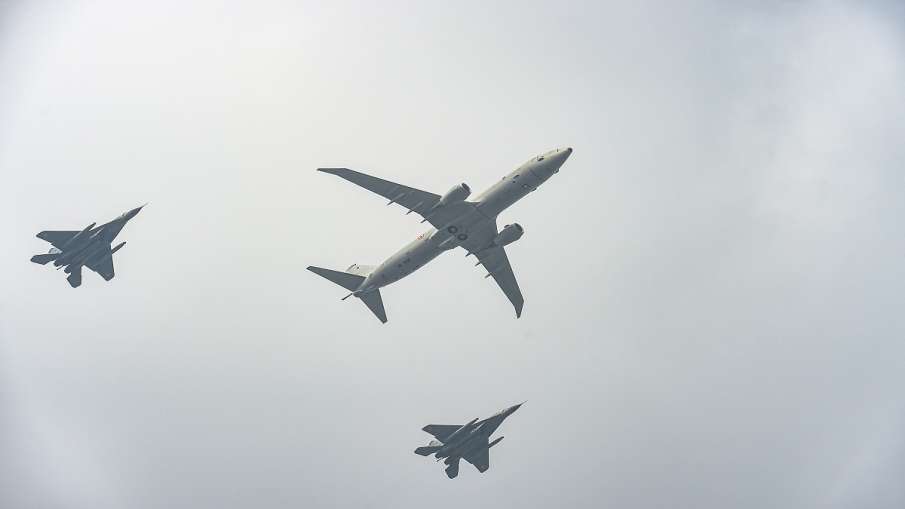 Highlight
Vinash Formation carrying five Rafale took off in Arrowhead Formation
Trishul Formation consisting of three Sukhoi-30 MKIs took off in Vic Formation
New Delhi: People were stunned to see their scintillating performance at the Rajpath during the Republic Day Parade on January 26 in a flypast of 75 Indian Air Force aircraft and helicopters. Old and present modern aircraft and helicopters like Rafale, Sukhoi, Jaguar, Mi-17, Sarang, Apache and Dakota displayed various structures including Rahat, Meghna, Eklavya, Trishul, Tiranga, Vijay and Amrit.
Professional prowess and roaring aerobatics were displayed at a tremendous pace at Rajpath in the national capital. Rahat formations comprising five LHAs flew in five 'arrowhead' formations. The Meghna Formation consisted of CH-47 Chinooks in the lead and four Mi-17 1V Achelons, which flew five in the 'Arrowhead' formation. In the Eklavya Formation, the Mi-35 flew in five 'arrowhead' formations at Sopan with four Apache heptors in the lead.
The Tran Formation of 1C17 took off in the Vic Formation with two C130A in the ladder. The Tran Formation in the Netra Formation was followed by the Arrowhead Formation consisting of two MiG-29 UPGs and two Su-30 MKIs along with one X AEW&C. The Vinash Formation with five Rafales flew in the Arrowhead Formation followed by the Netra Formation. Subsequently, seven 'arrowhead' formations consisting of a Rafale, two Jaguars, two MiG-29 UPGs and a Sukhoi-30MI formed the Baz formation.
The Trishul Formation consisting of three Sukhoi-30 MKIs took off in the Vick Formation, approaching Dias a minute after the formation of the Baz. The formation was pulled upwards and outwards for the trident maneuver. The Varun Formation consisted of a P8-I with two MiG-29Ks flying in the echelon and behind the Trishul Formation in the Vic Formation. The five sarongs (ALH) then flew in the formation of the tricolor ladder after the formation of Varuna.
A Rafale took off at a speed of 900 kmph behind a tricolor formation. Near Dias, the aircraft pulled for vertical charlie and made a 21/2 turn. In the end, the Amrit structure made of 17 jaguars formed the shape of 75 aircrafts and helicopters. The parade ended with the national anthem and tricolor ballooning.