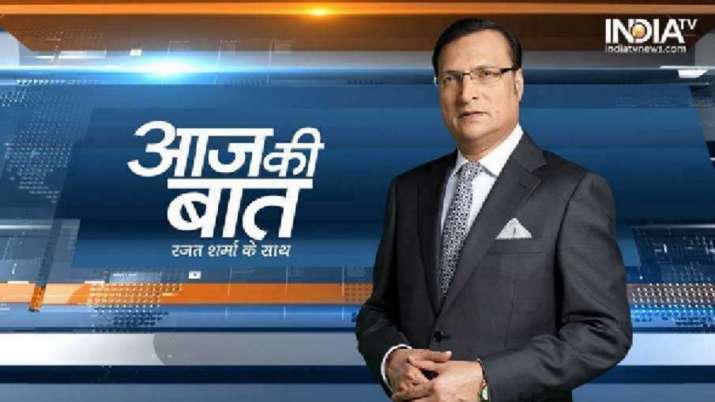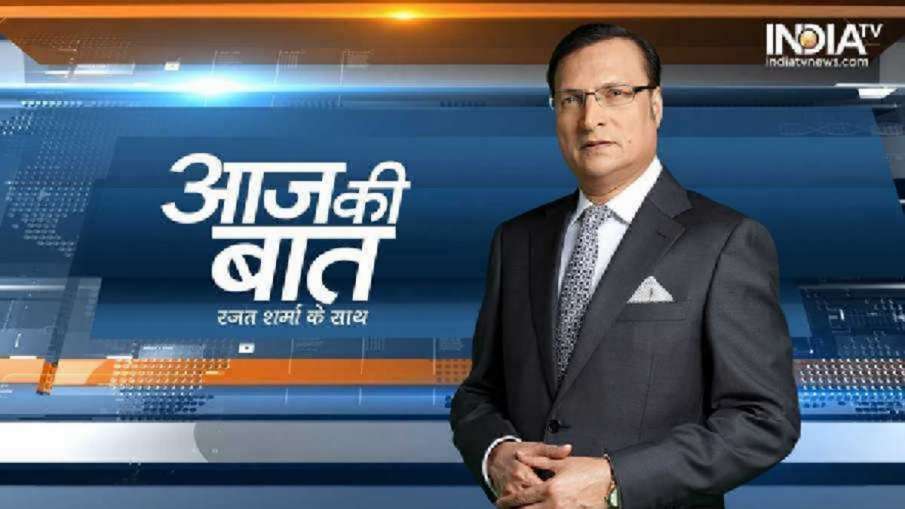 Prime Minister Narendra Modi on Thursday performed Bhoomipujan of Asia's largest international airport at Jewar in Uttar Pradesh. Lakhs of people who came from Noida, Ghaziabad, Aligarh, Bulandshahr, Agra, Meerut were present to listen to Modi on this occasion. In his speech, Modi told how this airport will change the fortunes of the people living in western Uttar Pradesh. Let us tell you that a large number of farmers are from western Uttar Pradesh who are sitting on dharna at Ghazipur border in Delhi. That is why Chief Minister Yogi Adityanath also told the people in his speech that the people of western UP will benefit the most from the construction of an airport in Jewar and this airport will change the future of this region.
PM Modi said that this international airport to be built on 6,200 hectares of land will be constructed at a cost of 30 thousand crores and it will provide employment to one lakh people of western UP. The world's fourth largest international airport will be built in Jewar. After the construction of this airport, Delhi-NCR will be the first city in the country to have three airports within a radius of 70 km. Currently, flights are operating from Indira Gandhi International Airport in Delhi and Hindon Airport in Ghaziabad. Hindon airport was started for domestic flights. The people living in 30 districts of Western UP and Faridabad, Palwal and Ballabhgarh in Haryana will be benefited by the commissioning of Jewar Airport.
In the first phase of construction of this airport, a terminal and a runway will be constructed on 1,334 hectares by the year 2024. After this, five more runways will be built in different phases. It is the target of the central government that flights to Dubai along with 9 cities of the country will start from September 2024. This airport is being developed by the Swiss company Zurich International Airport AG.
The big thing is that the country's largest aircraft maintenance center ie MRO (Maintenance, Repair and Operations) will also be built in Jewar. Till now there is only one MRO center in the country in Nagpur, Maharashtra which is very small. At present, the country's aircraft are sent abroad for maintenance, repair and overhauling, on which about 15 thousand crore rupees are spent every year. But when the Jewar airport is ready, 178 aircraft can be parked simultaneously in the hangar there.
Modi said Jewar airport will connect western UP with the whole world. He said that this airport should have been built long back but the earlier governments of UP failed to meet the deadline. Modi reminded how the people of UP used to listen to the taunts of the people of other states because of their poverty and backwardness. He said, people used to ask whether the image of UP will ever be able to change or not.
He said- 'Sometimes people had to listen to taunts about poverty, sometimes caste-politics, sometimes scams worth thousands of crores, sometimes bad roads, sometimes industry and sometimes mafia leaders in politics. But now things are getting better. Modi said that people were misled by showing false dreams.
It is true that Narendra Modi's way of working is different. He himself says that I also inaugurate the project for which I lay the foundation. Modi has been in a constitutional post for twenty years and the record he has till now proves this.
Before starting a project, Modi fixes the date of its completion and then works according to that deadline. On Thursday, Modi mentioned that the earlier governments in UP used to lay the foundation stone of the project without doing any ground work and then forget it. The Jewar airport project is also proof of this. But now the decision of 'Bhoomi Pujan' was taken when all the ground work like land acquisition was done.
Modi said, if Yogi had wanted, he would have got the land worship done in 2017 itself, but he did not do it till all the ground work was completed. He said, earlier infrastructure projects were announced in a hurry for political gains and no ground work was done for this, which resulted in the cost of the project increasing and the work hanging. He said- 'Infrastructure is part of national policy, not politics for us'. He said – We are making sure that the project does not hang. We have made provision for penalty for delay.
After listening to Modi, you might have understood why he said this. In fact, on Thursday, former UP Chief Minister Mayawati claimed in a tweet that the Jewar airport project was approved during her tenure and BJP is taking credit for starting an unfinished work. Mayawati said that during her tenure, land acquisition from farmers had started and BJP is now calling it its achievement by holding rallies. Modi knew that such claims would be made by former chief ministers.
That is why Modi also told that it is true that the Jewar airport project is not new. This is a twenty year old project. Its plan was first made when Rajnath Singh was the Chief Minister of UP. After this, Modi also told that in the meantime the government of Mayawati, Mulayam Singh, and Akhilesh Yadav came but could not even keep a brick for the airport, because sometimes the state governments lax and sometimes the UPA government at the center put a halt to it. . Modi said- 'Since there is a double engine government in UP, now the work is going on fast and the airport will be ready on time.'
An international airport and aviation hub at Jewar was planned in 2001 by the then Chief Minister Rajnath Singh's government. Mayawati became the Chief Minister in 2002. Then Mayawati was running the government in collaboration with BJP. He tried to complete the project at a fast pace. In 2004, when the government changed in UP and Mulayam Singh Yadav became the Chief Minister, he tried to take this project to Agra. As the matter progressed, the Congress-led UPA government hung the file regarding the distance. Now after nearly 20 years, the dream of building an international airport in Jewar is being fulfilled.
Modi said another thing that acquiring thousands of hectares of land is not an easy task. It is no small thing to persuade the farmers to give them land, give them fair compensation, keep everyone happy and start the project without any hindrance, he said.
This is the area where Congress leader Rahul Gandhi had launched the Bhatta Parsaul farmers' movement in 2015 and was arrested. After the agitation, the government had to withdraw the Land Acquisition Act. After this the government made changes in the land acquisition law and it was only after this change that the farmers of Bhatta Parsaul gave their lands for the airport. In return, the government gave more compensation than expected. That is why Modi said that the work which the previous governments could not get done in 14 years, Yogi did it in four years. He thanked the farmers and called the Chief Minister a 'Karmayogi'.
Chief Minister Yogi Adityanath also thanked the farmers in his speech and said that earlier western Uttar Pradesh was famous for the sweetness of sugarcane but under the rule of previous governments this area became infamous for riots. But now this area will increase the sweetness of sugarcane of the state, drive away Jinnahists and rioters.
Defense Minister Rajnath Singh told how is the chemistry of Modi and Yogi. Actually, a picture became increasingly viral on social media in which PM Modi is placing his left hand on Yogi's shoulder. This picture was mentioned by Rajnath Singh in the meeting of party workers in Sitapur. He said, 'In this picture, Modi is placing his hand on Yogi Adityanath's shoulder and asking him to bat at high speed in his ear. If Yogi continues to bat fast, BJP's victory is certain.
What Rajnath Singh said is correct. Yogi Adityanath is currently batting like a T20 batsman. He is constantly hitting fours and sixes and he is also getting constant praise from Prime Minister Narendra Modi. Narendra Modi said on Thursday that the work which the previous governments could not do in 14 years, was done by UP in four years.
Every talk of Narendra Modi had a political message for Yogi. When he said that earlier people of UP had to listen to taunts for backwardness, he also pointed out that UP's image became positive because of Yogi Adityanath. When Modi said that there is a double engine government in UP, so the work is being done fast, it meant that if you vote for Yogi again, then with the help of Modi, the work will be done faster.
In fact, Modi and Yogi together have created an atmosphere in UP and forced their opponents to play defensive. The foundation stone of the airport at Jewar is a big step in this direction. (Rajat Sharma)
Watch: Full Episode of 'Aaj Ki Baat Ke Saath Rajat Sharma' November 25, 2021