Punjab Drone: A huge consignment of weapons and heroin has been thrown through drones on the India-Pakistan border in Punjab. Mamala belongs to Fazilka district where 30 packets have been thrown by drone near Churiwala Chusti. At the same time, the BSF team conducted a search operation to catch the people who had come to take delivery of the drone consignment, although nothing came to hand.
According to the BSF, 25 kg of heroin, a pistol, two magazines and 50 live cartridges were also recovered from the 30 discarded packets. These packets were thrown inside India, about 2 kilometers near Churiwala Chusti in the India-Pakistan border village. BSF also fired on the drone during this time but the drone managed to return. According to BSF, the market value of Barabad heroin is more than 50 crores.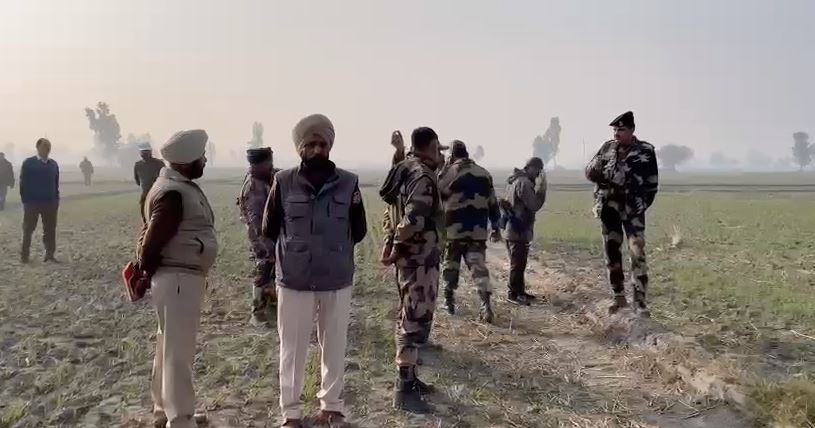 On the previous day, five packets of heroin including a Pakistani drone were recovered in Khemkaran sector of Tarn Taran district of Punjab. After this, the police launched a search operation in the area and started the investigation. Punjab Police has told that the seized drone is a hexa copter drone. A consignment of 5 kg heroin was tied with it. The international value of this heroin consignment has been estimated at around Rs 35 crore.

News Reels
tried before
Earlier on November 30, Pakistan had tried to infiltrate India through drones across the Punjab border. However, during this time the BSF shot down the drone. Before Punjab, a drone was also seized in Jammu and Kashmir on 29 November. According to information received from SSP Jammu Chandan Kohli, the drone seized by the police was being used for photography.
Read this also.
Gujarat Assembly Elections: Campaigning for the second phase will end in Gujarat today, BJP-AAP-Congress will play the last bet