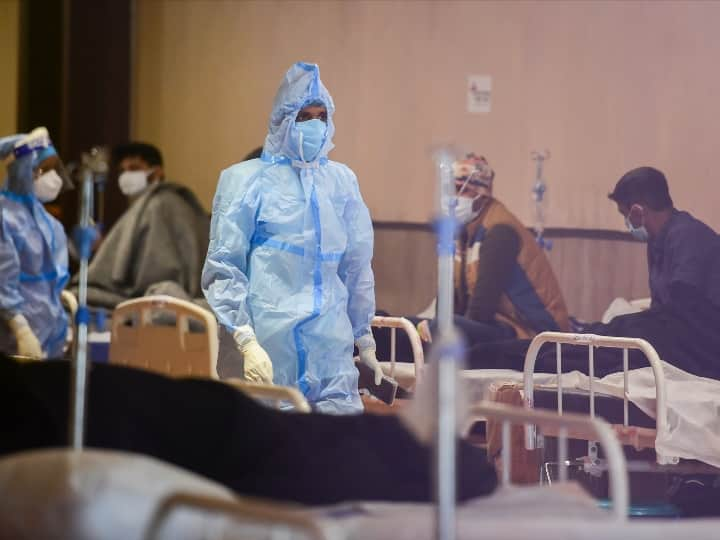 covid positive doctor Have you ever seen that Kovid infected doctors are treating Kovid infected patients. 25 frontline warriors of the Government Institute of Medical Sciences are infected and admitted to the hospital. He himself has told the administration that he will treat the patients during his stay. With this, there will be no risk of other doctors getting infected in the hospital and there will be no shortage of doctors. This spirit of Indian doctors makes them the best professionals in the world.
In the Kovid Control Room of Jims, every ward and every room is being monitored through CCTV. Here three doctors were treating patients without PPE kits. Dr Rahul of Kovid Control Room revealed the secret behind this. Dr. Rahul told that these doctors are corona infected and are admitted here due to mild symptoms. When the fever subsides, they take rounds to see the patients and treat them.
Also read- Covid 19 India: The hospital itself became the exam hall, the infected students are giving the exam, the duty of positive patients here
Dr. Rohit Mathur, Dr. Ravi Sharma and Dr. Deepak are engaged in the treatment of Kovid patients while being infected. When the fever of Kovid starts breaking the body, it becomes difficult to get out of bed, but in front of the courage of these doctors, the Kovid infection also seems to be broken. Dr Rakesh Gupta, director of GIMS, says that these senior doctors have become infected themselves while treating patients. He has been admitted to this hospital, but here too he did not forget his duty.
Also read – … our Chief Minister has already gone to Gorakhpur, Akhilesh Yadav took a jibe at CM Yogi
Our purpose of telling such stories is that doctors are doing a lot for your safety. And you are only being asked to wear a mask and follow social distancing. Don't ignore it.