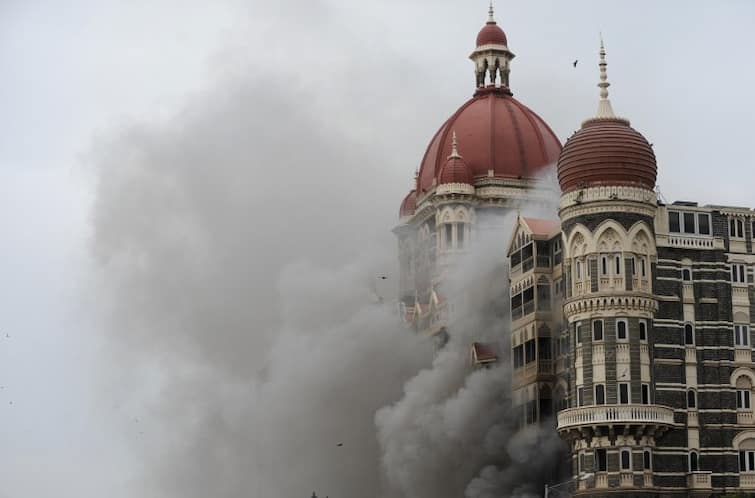 26/11 Mumbai Terror Attack: Today it has been 13 years since the terrorist attack in Mumbai on 26 November 2008. 10 Jaish-e-Mohammed terrorists of Pakistan who came by sea route had arranged this incident at Taj Hotel. The terrorists had terrified the entire area with bombs and shelling. This is the worst and most horrific terrorist attack in history. 160 people lost their lives in this attack and more than 300 people were injured. All the leaders are paying tribute to the martyrs on the anniversary of the Mumbai attack.
While sharing the picture of Taj Hotel, Union External Affairs Minister S Jaishankar wrote, 'Will never forget'.
Union Transport Minister Nitin Gadkari tweeted, 'Humble tribute to all the martyrs in the 26/11 terror attack in Mumbai and salute to the brave security personnel who bravely faced this attack.'
UP Chief Minister Yogi Adityanath wrote on Twitter, "Emotional tribute and humble tribute to all the innocent civilians who were killed in the Mumbai 26/11 terror attack and all the brave soldiers who sacrificed their lives for the protection of Mother Bharati. We all mourn their bereaved families." We are with you. Let us unite and resolve to eradicate terrorism from its roots."
In the year 2008, on 26 November, 10 Pakistani terrorists had reached Mumbai by sea and fired indiscriminately at many places. Many people were present in the hotel during the incident. To save their lives, many of our brave soldiers gave their lives. By the next morning of the incident, our brave soldiers had piled up 9 terrorists while 1 terrorist Ajmal Kasab was caught alive.
read this also-
Farmers Protest Timeline: Bharat Bandh, last conversation with the government… what happened so far on farmers' agitation and agricultural laws
Be careful while searching customer care number of a company from Google, thugs are doing fraud by putting fake number