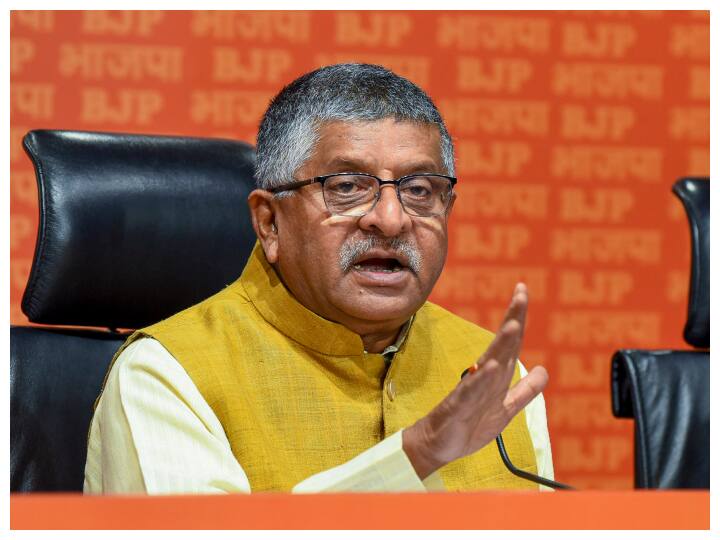 Who is the groom of Nitish Kumar's 2024 wedding procession? BJP's taunt before the meeting of opposition parties
Opposition meeting: Preparations have started for the Lok Sabha elections to be held next year i.e. 2024. Like every time, the opposition has started the exercise of uniting this time too. Under the leadership of Bihar Chief Minister Nitish Kumar, leaders of all the opposition parties are gathering in Patna, where the agenda for the grand alliance against the BJP can be decided. Now BJP has taunted Nitish Kumar regarding this meeting. BJP MP Ravi Shankar Prasad asked before the meeting of opposition parties that the procession is being decorated, but who is the bridegroom?
All prime ministerial contenders – Ravi Shankar Prasad
BJP is a constant attacker regarding the important meeting of opposition parties going to be held in Patna, while the opposition says that all the parties are fully prepared to challenge the Modi government. BJP leader Ravi Shankar Prasad quipped about this and said, "We have also heard that Nitish Babu is preparing a procession in Patna for 2024, but who is the groom of this procession of Patna? That's the problem, all are prime ministerial claimants." Nitish Babu, Arvind Kejriwal are all running their agenda together. Rahul Gandhi, Sharad Pawar and Mamata Banerjee are also included in these."
'The country wants a stable government'
Ravi Shankar Prasad further said that this is a gathering of selfish political elements for two reasons, firstly to oppose Narendra Modi ji and secondly to advance his chair… India has gone beyond that, now India wants a permanent government. When a government with full majority comes, then how much the respect of India increases, it has been seen in Modi ji's visit to America. India is becoming a big economic power, a big strategic power and a big market under the leadership of Modi ji.
'Feed litti-chokha and send it'
The BJP leader said that while taunting Nitish, he said that you have called the leaders, it is okay… you feed them Bihar's litti-chokha and send them off. Now India moves towards an effective strong leader. Now Deve Gowda, Gujral, VP Singh, Chandreshkhar… the era of these people is gone, the era of compromise and adhoc prime minister is gone. Now is the time of an effective and honest leader like PM Modi.
read this also – PM Modi in US: What did Biden say at the state dinner table that made PM Modi laugh