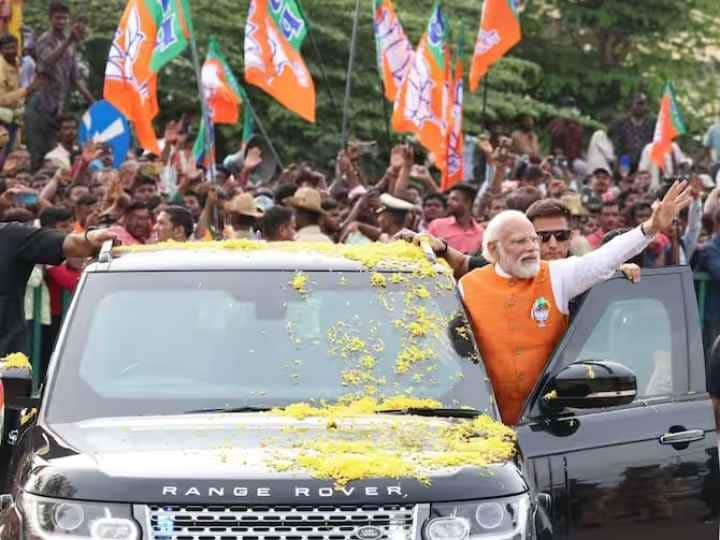 PM Modi's roadshow not approved in Bhopal, will show green flag to two Vande Bharat trains
PM Modi's MP tour: The BJP has stepped up its preparations for the Madhya Pradesh assembly elections to be held at the end of the year. This is the reason why Prime Minister Narendra Modi is coming to Bhopal on June 27 for his one day visit. According to the PMO, there will be no roadshow of Prime Minister Narendra Modi in Bhopal. PM Modi did not get approval for the road show.
During this, PM Modi will flag off two Vande Bharat trains and address the booth workers. The PM will also visit Shahdol on June 27, where he will have two programmes.
Earlier, regarding PM Modi's visit, BJP State President VD Sharma had said that PM Modi's road show is proposed in Bhopal, after which now PMO has denied about the road show. The BJP state president told that PM Modi will flag off the Bhopal-Jabalpur Vande Bharat Express. He said that the biggest program will be of the workers involved in booth digitization in Bhopal. In this, PM Modi will address one million workers across the country associated with this work.
Congress is also very active regarding elections
At the same time, Congress is also looking very active regarding Madhya Pradesh elections 2023. Recently, Congress General Secretary Priyanka Gandhi also started her party's campaign with a rally in Jabalpur and accused the Shivraj Singh Chouhan government of indulging in corruption and failing to provide jobs. Not only this, Priyanka Gandhi, while referring to the alleged corruption in ration distribution, said that there have been 225 scams in the 220 months of the BJP government's rule in the state. At the same time, Congress state president Kamal Nath also said that PM Modi is welcome but we are also in the fray loudly.
Read this also:-
PM Modi in US: PM Modi arrives at White House, welcomed by First Lady with US President Joe Biden