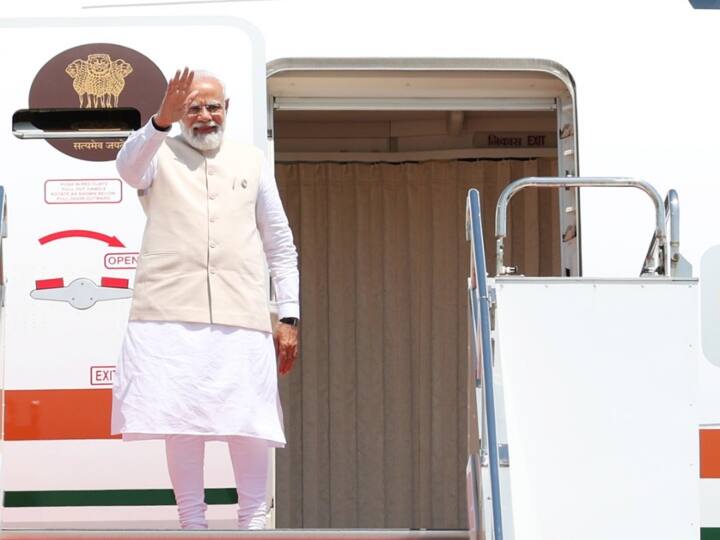 PM Modi USA visit:'PM Modi is my inspiration, says NRI by putting NMODI number plate on his car
PM Modi USA visit: Prime Minister Narendra Modi is the third Indian head of state to go there on the invitation of America for the first time. Even before his visit, preparations have started in full swing to welcome him there. In America too, people of PM Modi are very fond of him. American Indian citizens living there are eager to meet him.
One such NRI has put the number plate of PM Modi's name on his car, he told the media that PM Modi is his inspiration and he is eagerly waiting for him in America.
This NRI named Raghavendra told me that I had got this plate installed on my car in 2016 because PM Narendra Modi is an inspiration for me. He inspires me to do something good for the country, for society, for the world. PM Modi is coming here, so I am eagerly waiting to welcome him.
Preparations to Welcome PM Modi in America
On the other hand, before the visit of PM Modi, on Friday outside the White House in Washington DC, flags indicating the friendship of the two countries have been placed on the streets. Schoolchildren rehearse for their reception on the White House lawn.
According to the information received from the Prime Minister's Office, PM Modi will be on a tour of America from June 21-24. His tour will begin in New York City where he will participate in the World Yoga Day at the UN Headquarters. After that he will go to Washington, the capital of America.
Here he will also address the joint session of the US Parliament and will meet politicians, officials, and other influential persons of all parties there. PM Modi is going on a tour of America at the invitation of President Joe Biden and his wife Jill Biden.