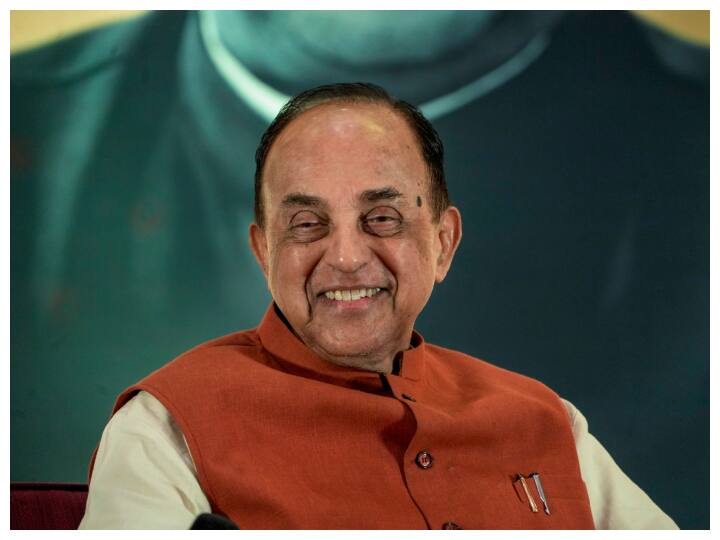 'No mention of China in America, PM Modi will return empty-handed to Delhi'- Subramanian Swamy
PM Modi US visit: BJP leader Subramanian Swamy has now targeted Prime Minister Narendra Modi after Home Minister Amit Shah. This time Swamy has besieged his own government on the issue of China. Subramaniam Swamy has made a tweet referring to PM Modi's American tour, in which he has said that China is continuously showing an aggressive attitude against India, yet America did not mention anything about it. In such a situation, PM Modi is returning empty-handed to Delhi.
China's aggression mentioned
BJP leader Subramanian Swamy, who is often in discussion about his statements, also mentioned the picture printed on the front page of The Economist magazine in his tweet. In which Joe Biden is shown with Tiger. Swamy wrote on Twitter, "As a strategic advantage, PM Modi is returning empty-handed to Delhi. There was no mention of China's aggression against India from the US side, while China grabbed 4026 sq km of Ladakh." .The Economist's front page picture shows Biden taming the Modi tiger, so don't be fooled."
Modi is returning empty handed to Delhi for strategic gains. No mention was made by the US of Chinese aggression against India despite China grabbing 4026 square kilometers of Ladakh. The Economist's scathing front page picture depicts Biden taming the Modi tiger. So don't be a fool.

– Subramaniam Swamy (@Swamy39) June 22, 2023
Let us tell you that Prime Minister Narendra Modi is on a three-day visit to America, where on the first day he participated in the program organized on Yoga Day at the UN Headquarters. After this PM Modi met US President Joe Biden and gifted him many things. Now Prime Minister Modi will address the joint session of the US Congress.
Had tweeted about Amit Shah
A few days before this, BJP leader Subramanian Swamy had also made a tweet regarding the Home Minister, in which it was said to change his ministry. Swamy did this tweet regarding the ongoing violence in Manipur. In which he wrote that President's rule should be imposed in Manipur. He wrote on Twitter, "Now the time has come to dismiss the BJP government of Manipur and implement the central rule here under Article 356. Also, Amit Shah should be sent to the Sports Ministry."
Also read – 'You are showing wrong picture of my India…' Muslim leader's reply to US MP who boycotted PM Modi's speech