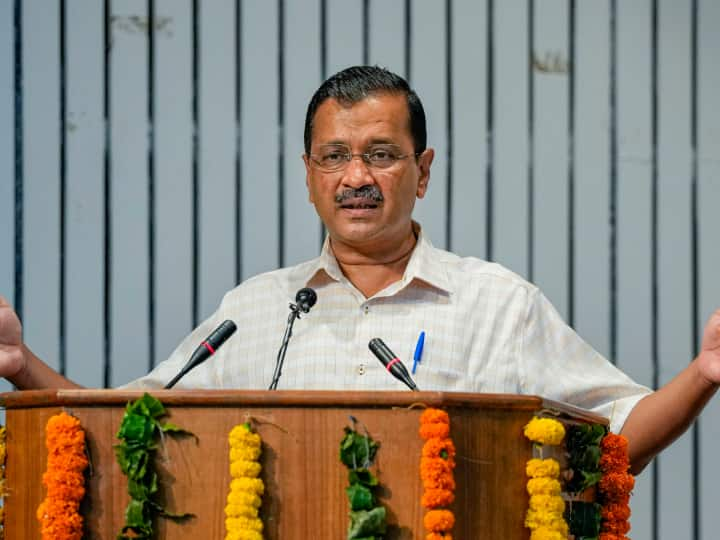 Law and Order in Delhi:'Whose responsibility is it for the 2 crore people of Delhi?', Arvind Kejriwal said – LG and Home Minister…
Law and Order in Delhi: The political war between the central government and the Kejriwal government against the Delhi ordinance is not taking the name of calm. Meanwhile, Delhi Chief Minister Arvind Kejriwal has expressed concern over the law and order situation in the state by writing a letter to Governor VK Saxena. Arvind Kejriwal on Tuesday (June 20) raised questions on the Governor and the Union Home Ministry regarding the deteriorating law and order situation in Delhi.
Tweeting the letter sent by Arvind Kejriwal to the governor, it is written, "Every citizen of Delhi is feeling insecure. LG and Home Minister are directly responsible for law and order in Delhi. Law and order should be improved with the cooperation of citizens, MLAs, and RWAs. The police station-level committee should be started again.
Arvind Kejriwal made serious allegations
The convenor of the Aam Aadmi Party and the CM of Delhi has made serious allegations against the Governor and Union Home Minister Amit Shah in the letter. He said that in the last 24 hours, four murders have taken place in different parts of Delhi. These incidents are enough to tell the law and order situation in Delhi.
Kejriwal said, "On behalf of the two crore citizens of Delhi, under the constitutional responsibility given, I appeal to you to protect their lives." I am ready to render any help to maintain law and order. The NCRB figures that came out last year are eye-openers for the Union Home Ministry and the Governor.
Crime against women more in Delhi – Kejriwal
It has been said in the letter that both of them are responsible for maintaining law and order in Delhi, but this could not happen. According to NCRB data, out of 19 metropolitan cities in the country, Delhi alone accounts for 32.20 percent of crimes against women. Despite this, nothing has changed on the ground.
He said that due to a shortage of personnel in Delhi Police, citizens have to hire private security guards to protect their lives and property. He said that the need of the hour is to increase police patrolling at night and coordinate with the citizens. He said that I propose a meeting of my cabinet colleagues with you.
Arvind Kejriwal said that police officers may be instructed to hold meetings with legislators, councilors and RWAs to suggest ways to reduce crime in the national capital. Police station-level committees should be started again.
read this also:Babita Phogat replied to Sakshi Malik:A war of words broke out between Sakshi Malik and Babita Phogat on Twitter, know the whole matter