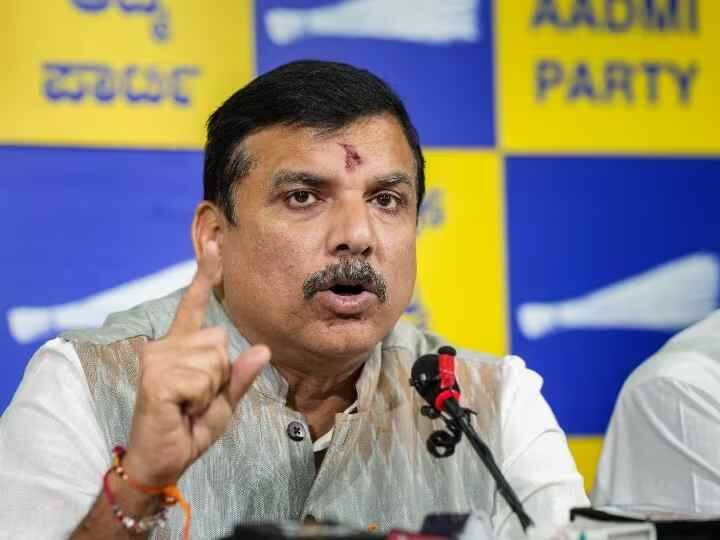 'If BJP wins in 2024 elections, then sometime…', Sanjay Singh said this on the ordinance of the Center
Delhi Ordinance Row: A meeting of opposition parties is going to be held on June 23 in Patna, Bihar. In such a situation, Delhi CM Arvind Kejriwal has appealed to the leaders of all opposition parties that in the meeting to be held in Bihar, the issue of toppling the Delhi Ordinance in Parliament during the monsoon session should be discussed first. Now Aam Aadmi Party MP Sanjay Singh said about this ordinance that Arvind Kejriwal met almost all the opposition leaders in the past and all of them unitedly supported us on the issue of this ordinance.
AAP leader Sanjay Singh said, "This is not an ordinary issue. In this, the rights of 2 crore people of Delhi have been taken away. The decision of the Supreme Court of India has been reversed. After discussion, meaningful results will emerge in the meeting on June 23. can drop. She can definitely change the constitution. If BJP wins in 2024, there may never be elections here and the constitution itself should be changed.
Said this about the support of Congress
On the other hand, regarding the support of the Congress, the AAP MP said, "When the Congress government fell in Arunachal, we supported it. We supported the Congress government in Uttarakhand even when it was toppled. In other places too, when the Congress government was toppled, we supported it. Whenever there is a national issue or an international issue, a comprehensive approach has to be taken in it. When all the three black laws came, we supported everyone. When the Congress fielded its candidate in the presidential election, we supported the Congress. Now when there is a need to save the democracy and federal structure of the country, then there is a need for everyone's support.
He spoke at the all-party meeting regarding Manipur violence
Attacking the BJP, the AAP MP said, "The BJP is most upset by this meeting. He has a stomach ache, that's why the opposition is questioning unity. When an all-party meeting was called on the Manipur violence, he said that it was too late. Manipur is burnt, ruined and the Home Minister is now awake. The Home Minister has time to roam around the country…, our Prime Minister has left the country and gone to visit abroad. The party will decide whether he will attend the all-party meeting or not, but the Bharatiya Janata Party is directly responsible for the violence in Manipur.
Read this also:-
PM Modi US Visit: Modi government is like Nero! Digvijay Singh said- 'Manipur is burning, PM is having global darshan'