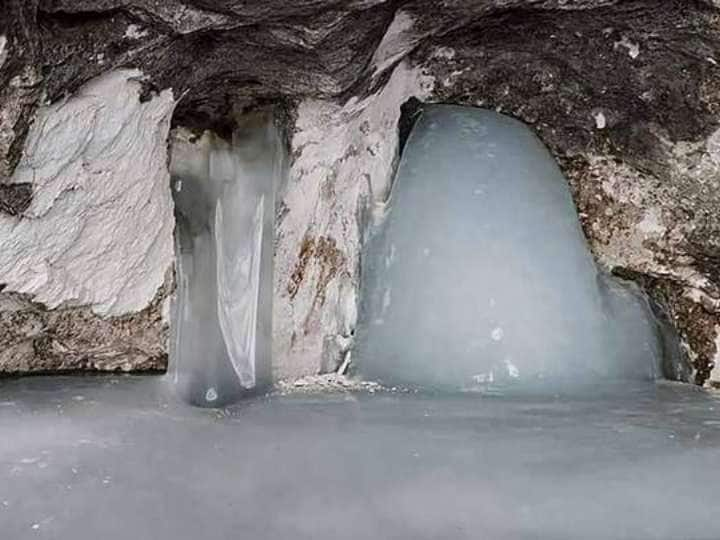 Helicopter booking for Amarnath Yatra started! no rent increase
Helicopter booking for Amarnath Yatra: Amarnath Yatra is going to start from 1st July. Shri Amarnath Shrine Board (SASB) has started online helicopter booking for pilgrims. While the private cab operators of Jammu have decided to provide free pick and drop service between the railway station and Shri Amarnathji base camp for the flock of pilgrims and sadhus coming from all over the country. Reaching the base camps in Jammu has started.
The 62-day pilgrimage to Amarnath will begin on July 1 on two tracks. According to official sources, online booking of helicopter has started for the service available from Srinagar, Baltal and Pahalgam routes.
So far 3 lakh passengers have done online registration
Information has been received from sources, this year the fare for travel by helicopter has not been increased. At the same time, about 3 lakh passengers have done online registration for the journey. About five lakh devotees are expected to visit the cave temple this year. The booking of helicopter tickets will be done through the official website of Shri Amarnath Shrine Board (SASB).
Global Vectra Helicopters Pvt Ltd and Arrow Aircraft Pvt Ltd are the service operators for the Baltal route while Heritage Aviation Pvt Ltd will be the operator for the Pahalgam route. Official sources said that the services of MS Pawan Hans Limited operators will operate from Srinagar to Pavitra.
62 days journey
Jammu Province Tourist Taxi Operators Federation (JPTTOF) in a first of its kind endeavor decided to provide free photo and drop service to the pilgrims along with Taxi Union Railway Station. Cab union president Indrajit Sharma said that during the 62-day period of the yatra, the cabs remain parked at the railway station to pick up the pilgrims from the station and drop them to the base camp. Cab operators will provide pick and drop service to the pilgrims for a fee.
He said, initially 10 cabs would be pressed into service and if required, the cab fleet would be increased. Apart from this, more than 200 sadhus including women have reached the base camp of Ram Mandir in Purani Mandi. Sadhus excited to offer their prayers at the 3,880-metre-high holy cave shrine in the South Kashmir Himalayas. The first batch of pilgrims, including a group of sadhus, will leave from Jammu on June 30.