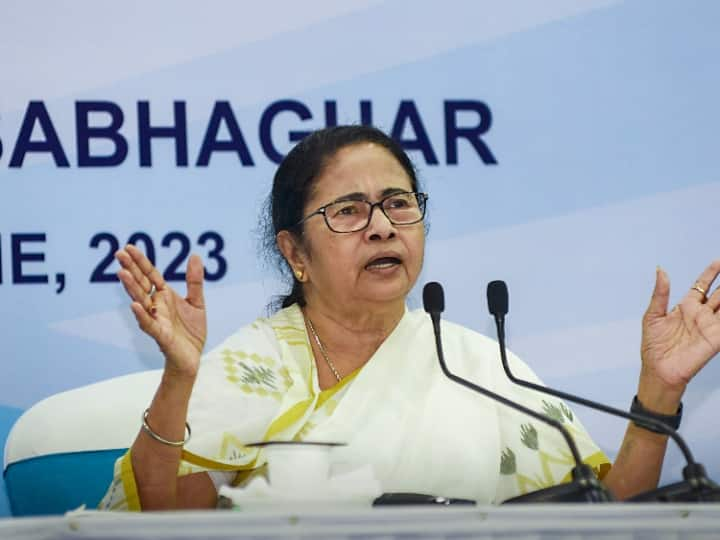 'For the interest of the country…' What did TMC say before the opposition meeting in Patna?
Lok Sabha Elections 2024: Keeping in mind the Lok Sabha elections to be held next year in 2024, all the parties are engaged in its preparations. At the same time, efforts are also being made to unite the opposition to stop the ruling BJP. In this sequence, Bihar Chief Minister Nitish Kumar has called a meeting of the opposition in Patna on Friday (June 23).
The statement of TMC chief and West Bengal Chief Minister Mamta Banerjee has come to the fore. He said, "There is a meeting tomorrow. Whatever discussion will be held will be good. We have to save the country from disaster." At the same time, TMC spokesperson Riju Dutta has said that party chief and Chief Minister Mamata Banerjee and General Secretary Abhishek Banerjee are going to the opposition meeting for the country and to save democracy. He also said that keeping the national interest in mind, we will have to eliminate BJP in the elections.
'Good start before Lok Sabha elections'
At the same time, according to the report of The Hindu, TMC has described the opposition meeting as a good start before the Lok Sabha elections. TMC's Rajya Sabha MP Derek O'Brien said, "This is a good start. All parties will be at one place to save the constitution of the country. For now we have a date, a place and an agreement that heads of all parties will attend this meeting."
He further said, "After this the date and place will be decided in Patna itself. Apart from this, it is not fair for anyone to speculate. According to news agency PTI, TMC leader Sukhendu Shekhar Roy says that the goal in the meeting should be to ensure that opposition unity takes shape as soon as possible as there is less than a year left for the 2024 Lok Sabha elections.
These leaders will attend the opposition meeting
There is also a possibility of former Congress President Rahul Gandhi attending the opposition meeting called by Bihar Chief Minister and JDU President Nitish Kumar in Patna. Apart from this, Mamta Banerjee is arriving with her nephew Abhishek Banerjee.
Tamil Nadu Chief Minister MK Stalin, Delhi Chief Minister and Aam Aadmi Party (AAP) convenor Arvind Kejriwal, NCP President Sharad Pawar, PDP President Mehbooba Mufti and Jharkhand Chief Minister and Jharkhand Mukti Morcha President Hemant Soren also attended the meeting. are reaching for.
[द हिंदू और पीटीआई के इनपुट के साथ]
Read this also: Maharashtra: Ajit Pawar said- 'Sharad Pawar is a bigger leader than Nitish Kumar, Mamta Banerjee, Arvind Kejriwal…'