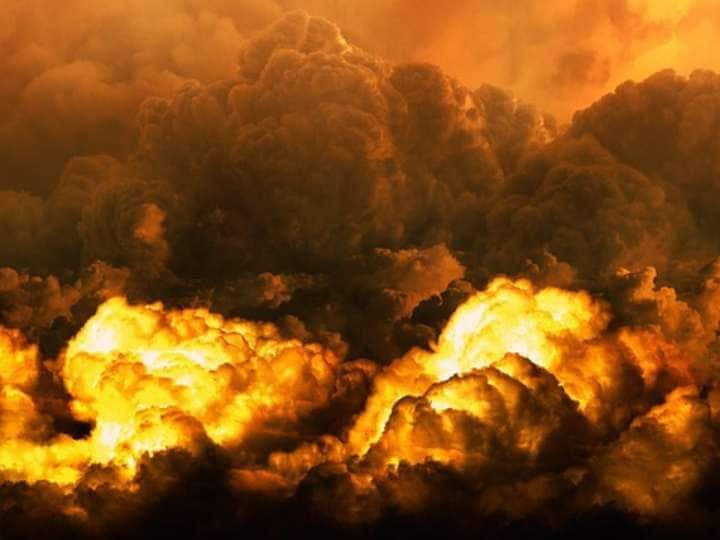 Fire in godowns:Fire broke out in three godowns in Pune, 11 fire brigade vehicles reached the spot
Fire in godowns: A terrible fire case has come to light from Pune. A fire broke out in a godown near Mata Mandir before Gangadham Chowk in Pune. The local people immediately called the fire brigade. 11 vehicles from the fire brigade reached the spot and tried to control the fire.
According to the information, the fire broke out in 3 different godowns. Due to the fire, an atmosphere of stampede was created in the area. After which the fire engine was called. However, the cause of the fire has not yet been ascertained. Simultaneously, efforts are on to extinguish the fire. The fire has started in different types of godowns. Such as biscuits, cement, and molding materials.
Efforts to control the fire continue
Fire in Pune's Kondhwa area The fire in Kakde Basti near Gangadham Society has spread over an area of ​​about three acres. According to the information received from the people, the smoke spread between 8:30 to 9 in the morning. The administration has given instructions to vacate some buildings. Apart from this, more fire engines have reached the spot. A crowd of residents living in the neighborhood has gathered near the godown. With this, no casualties have been reported so far.
There was a fire a few days ago
A few days before this, there was a fire in a factory in Pune in which one laborer was killed and five were badly burnt. There was a fire in a company named Blue Jet Healthcare in the area. This company used to make goods used in X-ray and MRI. The fire broke out near a tanker of nitric acid in the company. After which six fire engines had controlled the fire in one and a half hours.
read this also:Brij Bhushan Singh:Heavy ruckus in Brij Bhushan Singh's program, supporters clashed over selfie, lots of chairs, stones pelted at the convoy