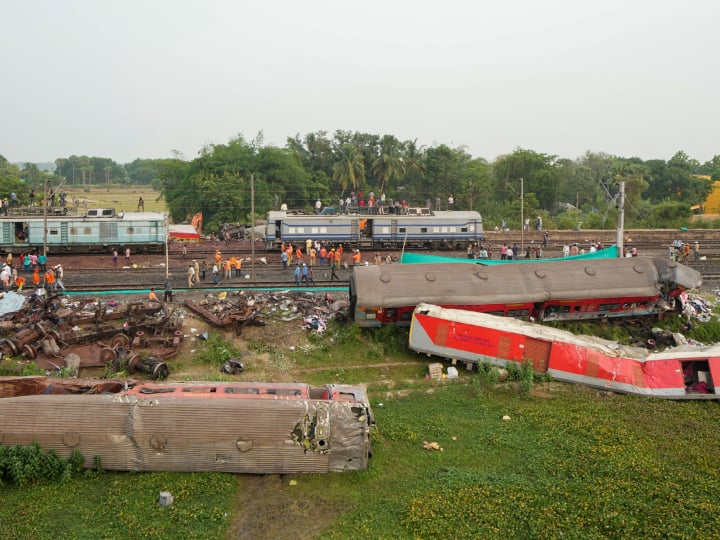 Death toll in Odisha train accident rises to 290, boy from Bihar dies
Odisha train accident death count: The number of people who lost their lives due to the tragic train accident on June 2 in Balasore, Odisha has increased to 290. This change has come in the number of people who lost their lives due to the death of a boy from Bihar during treatment on Friday (June 16).
News agency PTI quoted officials as saying that 17-year-old Prakash Ram, a resident of Bihar, died during treatment at the SCB Medical College and Hospital in Cuttack. Officials said that Prakash Ram was also traveling in the Shalimar-Chennai Coromandel Express, which met with the accident on June 2. Kishore was undergoing treatment in the surgery ward of the government hospital.
The hospital gave this information about the person who lost his life
The hospital administration said that apart from internal injuries, Prakash Ram had serious head and leg injuries. He was admitted to the hospital in critical condition. A part of his left leg was amputated below the knee and he was unwell for the last few days.
Hospital superintendent Sudhanshu Shekhar said the doctors had performed a second amputation above the left knee three days ago as the patient had developed an infection after a blood transfusion. Till Thursday (June 15) night, the patient was fine, he was talking and eating food, but he died suddenly on Friday morning.
Second death since Tuesday
He said that Prakash cannot tell the exact cause of Ram's death as the investigation is still going on. He said that the patient had suffered multiple injuries involving multiple systems and multiple organs. Prakash is the second person who died in the hospital after Tuesday, Bijay Paswan of Bihar also died in SCB Medical College and Hospital on Tuesday.
Meanwhile, the bodies of 81 victims preserved at the All India Institute of Medical Sciences in Bhubaneswar are yet to be identified. People are waiting for the DNA test report. 78 families have been given DNA samples.
Railway Minister will soon visit Balasore
According to news agency ANI, Union Railway Minister Ashwini Vaishnav can visit Balasore in Odisha on 21 June. The Yatra will take place on the occasion of International Yoga Day. Apart from participating in the yoga program in Balasore, the Railway Minister will hold a meeting with the officials who took care of the victims of the train accident. Railway Minister Vaishnav will also meet and thank the doctors, nurses, and medical staff working in the rescue work in difficult times.
Also read- Expired medicine:Never throw expired medicine in the dustbin!