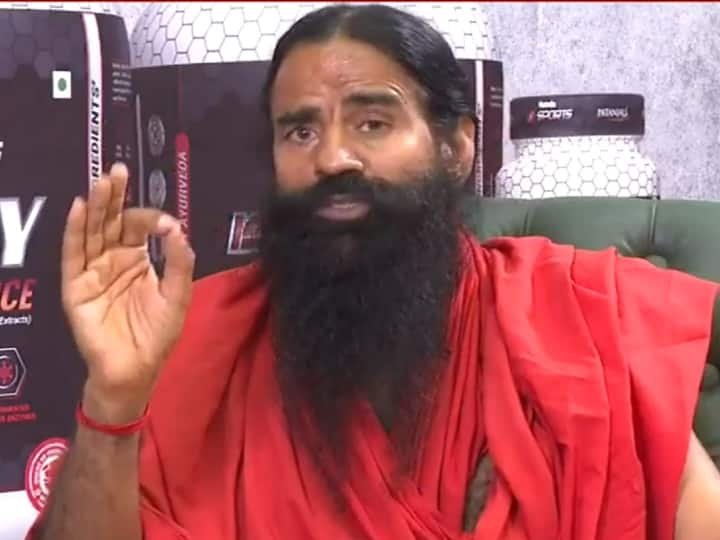 Baba Ramdev talks about PM Modi, Rahul Gandhi and opposition unity to love jihad
Exclusive interview of Baba Ramdev: Baba Ramdev launched new premium products of Patanjali on Friday (June 15). On this occasion, he said that Patanjali's business has a target of keeping one lakh crore rupees in five years.
Ramdev spoke to ABP News on several issues including Prime Minister Narendra Modi, Rahul Gandhi, Islam, Sanatan, Love Jihad and opposition unity. Regarding love jihad, he said, "Religion is a polarizing subject for anyone. Many people are polarizing ethnically, politically and socially. These people are committing a constitutional crime.
Baba Ramdev claimed that some people are getting married by changing their names. If you run away and bring a girl from a Brahmin house, you will get 10 lakh rupees. If you bring a Rajput and OBC girl, you will get Rs 5 lakh. After getting married, they say that you should come under the shelter of Islam because you have become infamous. If the girl does not listen, then she is cut into pieces.
He said that religious conversion is going on as a business. Our Sanatan Dharma has never asked anyone to change religion by luring them.
Why doesn't Baba Ramdev speak on various issues?
why don't you speak now? On this Baba Ramdev said that when he used to speak, people used to say that he is very talkative. When I do not speak, they say that I am silent. Because of this I have started speaking less and started working.
What did the opposition say on unity?
Regarding the meeting called by Chief Minister Nitish Kumar in Bihar's Patna on June 23, Baba Ramdev said that the opposition should remain active. Due to this democracy will remain alive. This is also because in such a situation, the side and the opposition will fight strongly, but it is now visible that there is no competition for Prime Minister Narendra Modi.
What did you say on Rahul Gandhi?
Will Rahul Gandhi be able to compete with PM Modi? On this Baba Ramdev said that I am not taking anyone's name. There are 100 such big faces in Indian politics whom I know personally, but the opposition has some crisis. He said that PM Modi is a brand in politics.
read this also- All Karnataka ministers including CM Siddaramaiah and DK Shivakumar were called to Delhi