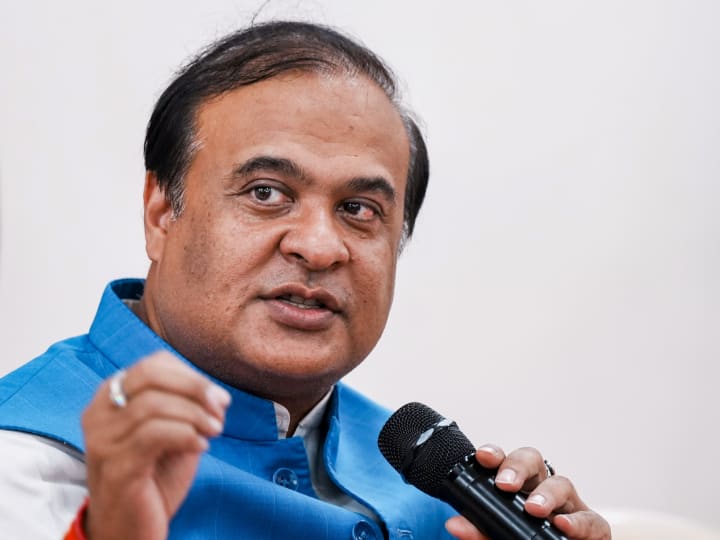 'Assam CM should be arrested', Congress accuses of links with extremists, Sarma said – it is a lie
Manipur violence: Despite the presence of armed forces in Manipur, which is burning in the fire of caste violence, the situation remains tense. Meanwhile, Assam CM Himanta Biswa Sarma on Tuesday (June 20) rejected the allegations of links being made against him with the Kuki militant group. Making a political attack on the Congress, he said that the allegations leveled against him by the party are false.
This statement of Himanta Biswa Sarma has come on the allegations of Assam Pradesh Mahila Congress President Meera Borthakur Goswami. Goswami had alleged that a group of Kuki extremists had written a letter to Union Home Minister Amit Shah, stating that he had helped the BJP in the 2017 Manipur assembly elections.
Himanta Biswa Sarma called the allegations baseless
In a statement issued by the CM of Assam, it has been said that some baseless allegations of relations with some underground leaders of Manipur have been made through social media posts recently. He said that it is reiterated that we are not related to any such element. According to a PTI report, Meera Borthakur Goswami has given a memorandum related to this allegation to the state DGP, demanding that these allegations be investigated in depth.
United Kuki Liberation Front (UKLF) chairman SS Haokip wrote a letter to Amit Shah in 2019, claiming that Himanta Biswa Sarma and Rammadhav did something in the 2017 Manipur elections, reports India Today NE (North East). Took help from cookie clusters. At that time only Sarma and Madhav were looking after the work of the north-eastern states.
Which Kuki extremist wrote the letter?
In this letter written to Amit Shah, Haokip had demanded the removal of his name from a case of arms procurement going on against him. The rebel leader cited the help given in the past for this. UKLF is an armed organization with which suspension of operation agreement has been signed.
Hitting out at the Congress, Himanta Biswa Sarma said that this agreement was done with the Kuki, Jomi and Hamar communities in 2008, when the Congress was in power. He said that the appeal being run on social media is a letter written by the chairman of a group, which is related to a 2018 arms purchase case. He has made this appeal to save himself. Linking it to anyone is baseless.
Congress demands the arrest of the CM of Assam
Assam Congress President Bhupen Borah had demanded that Himanta Biswa Sarma should be arrested while taking action under NSA for taking help of Kuki militants. According to a PTI report, Sarma had met representatives of some militant organizations of the Kuki community on June 11 during his visit to Manipur.
read this also:
Delhi Ordinance: 'Delhi Ordinance is an experiment of the Centre', Kejriwal said – the day is not far when the PM with the help of governors…