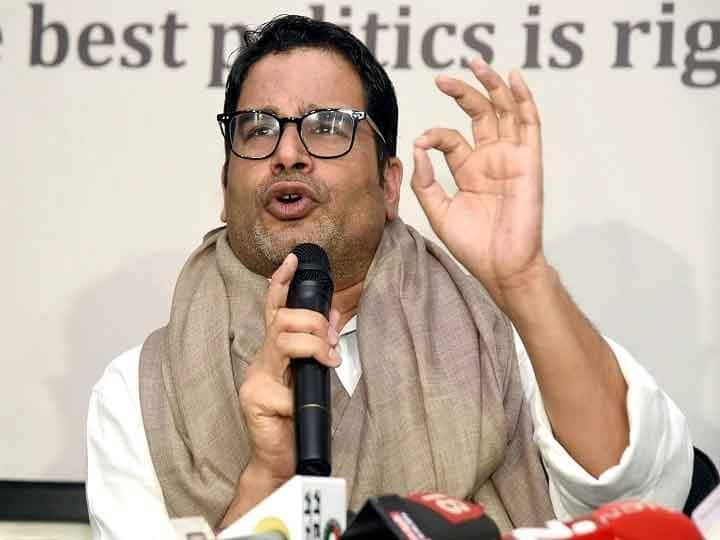 Prashant Kishor in Meghalaya Politics : After joining the Trinamool along with 12 MLAs, former Chief Minister Mukul Sangma blamed the Congress's ineffectiveness in fighting divisive forces for the decision. He said that due to the ineffectiveness of the Congress, Mamata Banerjee's party, which does not have any special status in the politics of the state, has become the leader of the opposition. In a press conference, he said that this development not only increased the stature of TMC chief and West Bengal Chief Minister Mamata Banerjee. It has also strengthened Prashant Kishor's image as an effective political negotiator and an election strategist.
Sangma, who was Meghalaya's chief minister from 2010 to 2018, said the Congress's failure to fight the BJP was the reason behind his decision to join the TMC. Sangma alleged that the Congress has failed to take on the BJP and its allies in the state. It is being told that Sangma was upset with Vincent H Pala being appointed as the state president without consulting him. He said that divisive forces are getting stronger in the country. This decision has been taken as part of an effort to find an all India party to take on the NDA. He said the decision to join the Mamata Banerjee-led party has been taken after a thorough analysis of how people can be served better. Sangma said that before joining the TMC, he and his team had gone to New Delhi several times to meet the Congress high command and discuss various issues, but to no avail. He clarified that there is absolutely no truth in the fact that he left the Congress because of his differences with Pala.
Senior Congress leader and former Assembly Speaker Charles Pangroop, who joined TMC, told the media that it was Prashant Kishor who worked to persuade disgruntled Congress MLAs to join TMC. "The manner in which the TMC thrashed the BJP in the recent assembly elections in West Bengal shows that their (Prashant Kishor) strategies worked," he said. He said that he and the other MLAs were not forced to join the TMC. On the other hand, when Mukul Sangma was asked about the remaining five MLAs, he said that the other MLAs have not decided yet.
read this also
Uttarakhand Elections: Political math of Almora's Salt assembly seat. 70 Ka Sangram
UP Elections 2022: JP Nadda will attend booth president convention in Kanpur on the second day of UP tour, Yogi Adityanath will also be present