Highlights
Congress has not been able to rise above interests: Mehbooba
'Opposition has failed to unite the parties'
'Congress itself has been a victim of ED action'
Mehbooba Mufti: Peoples Democratic Party (PDP) Mehbooba Mufti on Saturday accused the Congress of failing to mobilize opposition parties in support of Aam Aadmi Party (AAP) leaders who are facing probe by central agencies. Congress leader Manickam Tagore hit back saying that Delhi Chief Minister Manish Sisodia and his gang have been found to be involved in genuine corrupt act and they deserve to be brought to justice.
In a tweet, Mehbooba reminded the Congress that its leaders are also victims of the Enforcement Directorate (ED) action. The Delhi unit of the Congress and its workers on Saturday staged a demonstration demanding the resignation of Deputy Chief Minister Manish Sisodia.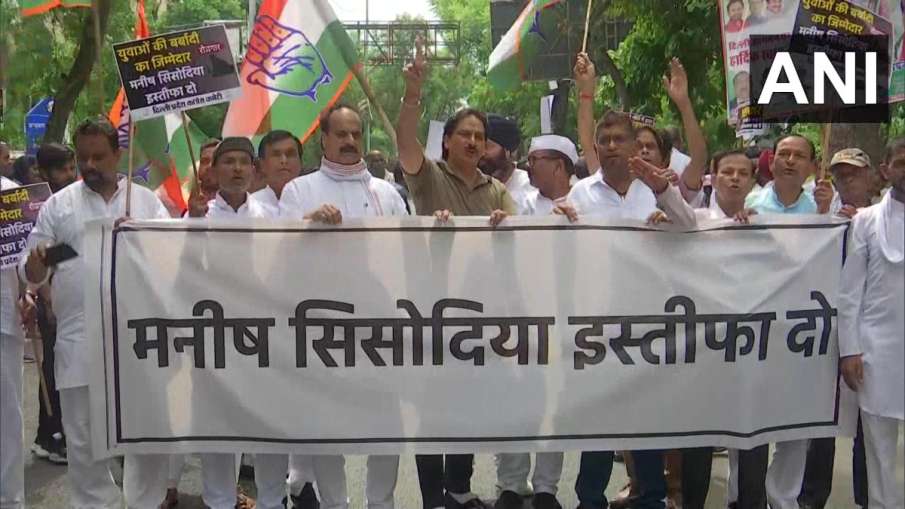 Congress Protest
"Sadly, the Congress party has not been able to rise above the interests as AAP is a staunch opponent. She herself has been a victim of ED action yet is getting involved in BJP's propaganda," Mehbooba said. The former Jammu and Kashmir chief minister said the opposition should unite when investigative agencies are being used to harass opponents.
'Why should Congress support AAP leaders?'
Tagore, a Lok Sabha member from Vitilitanagar in Tamil Nadu, asked why Congress should support AAP leaders, when they have thrown mud on all honest political leadership. He said, "Manish Sisodia and his gang have been caught in a genuine corrupt act. Delhi has lost revenue, but the gang has gained. Why let them escape? Let the law take its course."
Significantly, a day earlier, the CBI had raided Sisodia's residence in connection with alleged irregularities in launching the Delhi Excise Policy 2021-22.
Latest India News