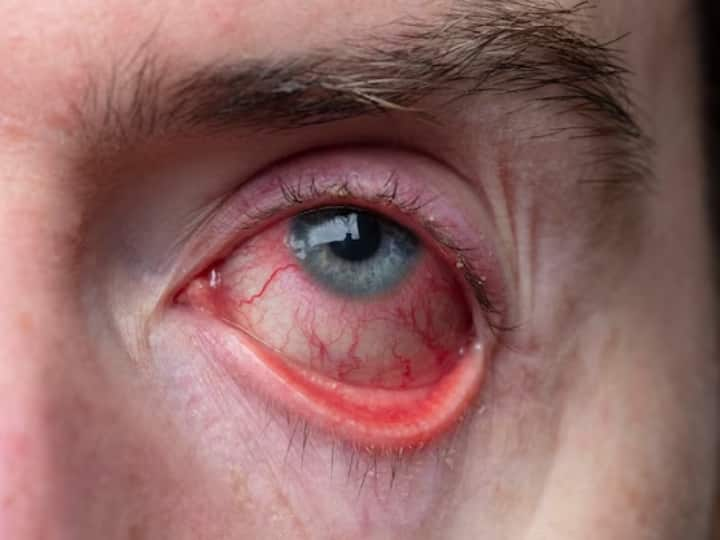 Vitamin D deficiency in the body can become a big problem! Can be a victim of 'serious conjunctivitis'
The number of patients of conjunctivitis is increasing in the country. Conjunctivitis is a disease of the eyes, which is usually seen during the monsoon season. Due to conjunctivitis, the eyes become red and along with the problem of swelling, the problem of pain also starts to arise. A shocking study has come to the fore amidst the spread of conjunctivitis. It has been said in this study that people with vitamin D deficiency and allergy problems may have to face serious conjunctivitis.
This study has been done by Tear Science Lab located at Narayana Netralaya, Bengaluru, which states that there can be a change in the way of treating conjunctivitis. People suffering from conjunctivitis were included in this study. The results of the study revealed that 92 percent of people suffering from conjunctivitis had low levels of vitamin D. In some people, the level of Vitamin D was seen less than 5. The normal status of Vitamin D was around 30.
Vitamin D deficiency can increase difficulties
According to the TOI report, when the level of Vitamin D in your body becomes so low, then the immunity of the eyes starts getting affected and when the immunity is badly affected, then the virus attacks in a different way. Its inflammatory response gives conjunctivitis a chance to become dangerous. About 57-60 percent of people with conjunctivitis included in the study also had allergic problems.
Cases of conjunctivitis are increasing!
The doctor says that in the last few weeks, cases of conjunctivitis have increased rapidly across the country. Conjunctivitis is mostly caused by adenovirus. Some patients have also complained of swelling of the cornea, watery eyes and ulcers.
Disclaimer: Before following the methods, methods and suggestions mentioned in this article, do take the advice of a doctor or a related expert.
read this also: Eye flu patients should not make these 4 mistakes even by mistake, otherwise the eyesight can go away
Check out the fitness equipment below-
Calculate your Body Mass Index (BMI)
Calculate age through age calculator