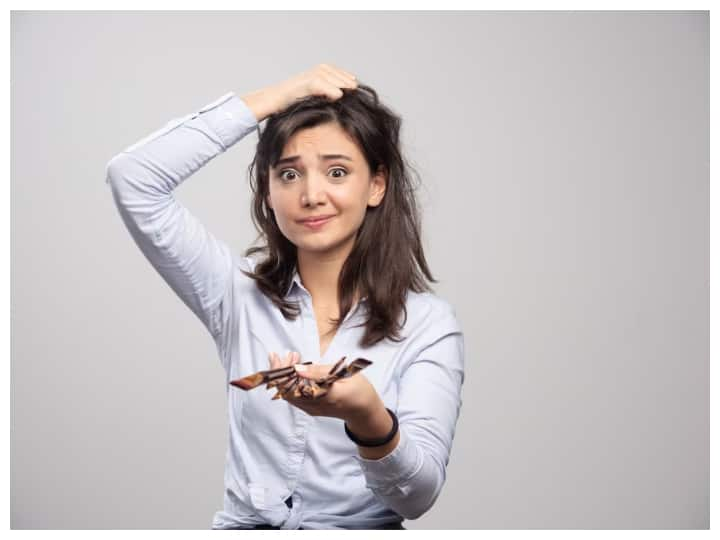 To make hair soft and shiny, take care in this way during the rainy season
Every woman wishes for long and thick hair. But in the changing season, many problems related to hair have to be faced, especially in monsoon. Taking care of hair during monsoon season can be a bit challenging as the increased humidity, rain water and other environmental factors can lead to problems. Many people also have to suffer from dandruff, scalp infection. However, with the right care, you can keep your hair healthy during monsoon. Let us know how to take care of hair during monsoon.
Some tips to take care of hair in monsoon
1. Keep Your Hair Clean
Wash your hair frequently to remove dust, sweat and excess oil accumulated during the routine. Use a mild shampoo according to your hair type. Do not use hot water as it can remove the natural oils from your hair.
2. Conditioner your hair
Use a good conditioner after shampooing so that your hair retains moisture and does not fizz. Pay attention to the length of your hair when applying conditioner.
3. Avoid Heavy Styling Products
During monsoon, it is advisable to avoid heavy hair styling products like gels, creams or serums as they can weigh your hair down and make them oily. Instead, use mild products or natural remedies.
4. Use a Wide-Toothed Comb
Wet hair is more prone to breakage, so use a wide-toothed comb to detangle your hair properly. Do not use brush on damp hair as it may cause hair fall.
5. Protect Your Hair From Rain Water
If you are going out in the rain, try to cover your hair with a scarf, hat or umbrella. Rain water can add pollutants and make your hair look dull and frizzy.
6. Avoid Extra Hot Styling
Minimize the use of heated styling tools such as blow dryers, straighteners and curling irons. Heat can damage your hair and make hair more frizzy. When possible, let your hair air dry.
7. Eat a balanced diet
Good nutrition is essential for healthy hair. Include a diet rich in nutrients like fruits, vegetables, whole grains, lean proteins and healthy oils. Drink sufficient amount of water and keep your body hydrated.
8. Oil Massage
Regular oil massage nourishes your hair and keeps it healthy. Massage your scalp with warm oil (coconut, almond or olive oil) and leave it on for a few hours or overnight before shampooing.
9. Trim Regularly
Trim hair regularly to prevent breakage and split ends. Trimming will keep your hair in good condition. Trimming also helps maintain the shape and style of your hair.
10, Treat your hair gently
Avoid excessive scrubbing or rubbing the hair with a towel as it can lead to hair breakage. Gently dry your hair with a soft towel.
Note, everyone's hair is different, so monsoon season may require experimenting with different hair care elements with different hair structure and products to find what works best for you.
Disclaimer: Before following the methods, methods and suggestions mentioned in this article, do take the advice of a doctor or a related expert.
Also read: Avoid street food and raw vegetables in monsoon, mistakes can be heavy on health
Check out the fitness equipment below-
Calculate your Body Mass Index (BMI)
Calculate age through age calculator