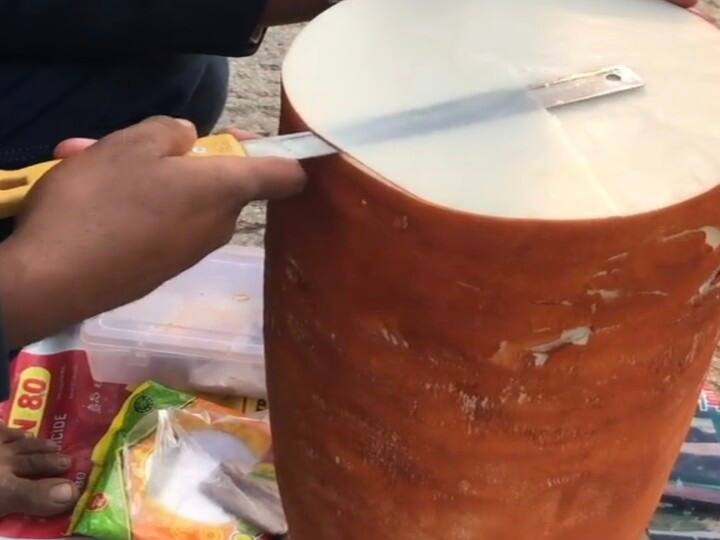 This fruit is a storehouse of qualities, many diseases can be eradicated from the root by eating it daily.
Ram Kandamul: Eating fruits is beneficial for health. You must have eaten many fruits and many fruits will also be a part of your diet, but today we are going to tell you about such a shining fruit, which was eaten by Lord Shriram during his 14 years of exile and even today this fruit is equally Miraculous. It is said that Lord Rama, Mother Sita and Lakshmana ate only this fruit during their exile. The name of this fruit is Kandamul. This fruit is not available in the market. This fruit is full of qualities. It is known by different names. In North India it is known as Ramkand or Ramphal, in Tamil Nadu it is known as Boomi Sakkaraivalli Kizhangu. Let us know about this fruit and its benefits.
what is tuber root
Tuber is a fruit with great benefits for health. It is being used since ancient times. Nowadays it has become a favorite breakfast. It is also mentioned in the ancient texts of Ayurveda. The tuber is cylinder shaped in appearance. It is brown in colour. It is found in some parts of Karnataka, Tamil Nadu, Maharashtra and Andhra Pradesh. In Chennai it has been kept in rare category. Tuber is not grown in the fields. It grows on its own in the forest. It takes 12-15 years to grow. The most important thing about this fruit is that after eating it one does not feel hungry for a long time.
What are the benefits of eating tuber root
1. By eating kandamool, the immune system becomes many times stronger. This fruit gives extra power to fight infection.
2. Tuber is no less than a boon to eliminate health problems like cough, asthma, congestion and bronchitis.
Eating 3. tuber root improves digestion.
4. Anti-inflammatory properties are found in this fruit. It works to provide relief from problems like arthritis, joint pain and swelling.
read this also
Check out the fitness equipment below-
Calculate your Body Mass Index (BMI)
Calculate age through age calculator