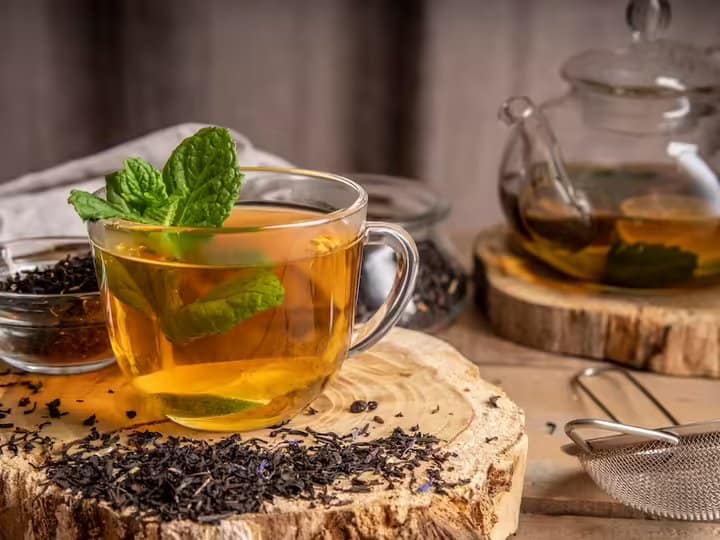 If you want to avoid rainy diseases, then drink this Ayurvedic tea daily…health will remain
Ayurvedic tea for monsoon: Monsoon season where gives you pleasant feeling. Provides relief from summers. This weather can be equally dangerous for you. Actually due to rain, the risk of bacterial and viral infection increases due to moisture in the environment. Due to which there can be many other problems including dengue, malaria. If your immunity is weak, then you can fall sick very often. In such a situation, it would be better to pay special attention to your diet in monsoon. If you want to avoid monsoon diseases, then you can keep yourself fit and energetic through Ayurvedic tea. The anti bacterial, anti viral and anti inflammatory properties present in Ayurvedic tea can help in keeping your body healthy. Let us know which Ayurvedic tea you can consume in monsoon.
Drink this Ayurvedic tea in monsoon
Ginger or dry ginger- In monsoon, you can drink tea made from dry ginger. With this you can get relief from cold fever and sore throat. This can help in strengthening your immunity. To make it, take dry ginger powder, cinnamon, jaggery, celery. Mix all the ingredients in water and boil it well for 15 minutes. Take it out in a cup and enjoy it.
basil- Tulsi is famous in every household for its Ayurvedic properties. Many such properties are found in Tulsi which can protect you from bacterial and viral infections. Vitamin C, calcium, zinc, iron present in it can give relief from cold and cold, can help in strengthening your immunity, in such a situation, you must drink tea made from basil leaves in the rainy season. This does not give you chest infection. Will happen. To make this, put basil leaves, celery and raw ginger in water and boil it for 10 to 15 minutes. You filter it and enjoy it.
Muleti-Licorice is a very good herb which can give you many health benefits. Nutrients like antioxidants, calcium, antibiotics, proteins present in it strengthen you and help in fighting diseases. Drinking licorice tea cures the problem of cold and cough. To make tea, boil a 2-inch piece of licorice and half a teaspoon of sugar candy, coriander seeds in water, when it boils properly, filter it in a cup and drink it. Take it. Due to this, the infection in your throat will go away easily and your immunity will also be strong.
Chamomile TeaYou can also drink chamomile tea. It has anti-inflammatory and antimicrobial properties. Due to which you can avoid the problem of cold and viral infection in monsoon.
Disclaimer: Before following the methods, methods and suggestions mentioned in this article, do take the advice of a doctor or a related expert.
read this also: IMD Issues Orange Alert: Heavy rain alert in many places, follow these safety tips in such weather
Check out the fitness equipment below-
Calculate your Body Mass Index (BMI)
Calculate age through age calculator