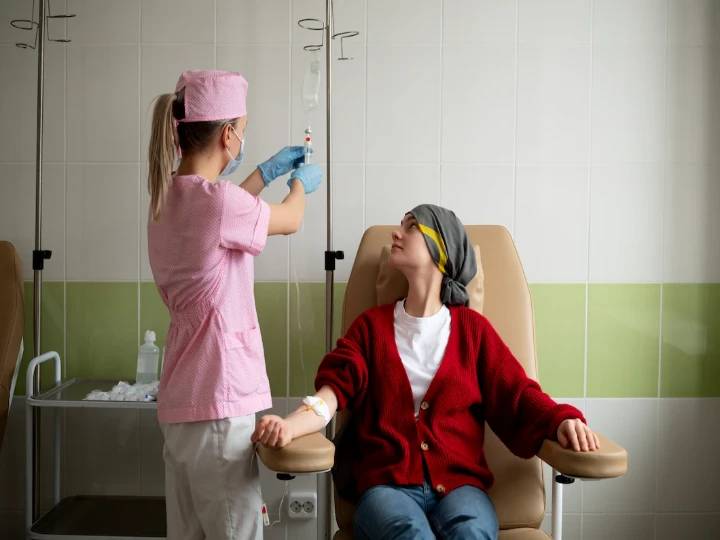 Cancer is not a challenge anymore! Vaccine is coming soon, there will be no need of chemotherapy again
Cancer Vaccine: Cancer is the most dangerous disease in the world. Its treatment is also challenging. Every year a large number of people come in the grip of this disease. However, now cancer is being treated with much better technology. Despite this, the death toll from this disease is very high. This is because most of the cases are being reported in advanced stage due to lack of information about the symptoms of cancer. To reduce the risk of this disease, its vaccine (Cancer Vaccine) trial is also going on. It is also expected to come soon.
cancer vaccine trial
Cancer vaccine is expected to come in the coming few years. Research and trials are going on at a large level on this vaccine. Work on this is going on all over the world. Efforts are on to explore vaccine formulations, adjuvants and immunostimulatory technologies. In some countries, the trial of the fourth stage has also been completed. Experts also believe that soon a cure for this deadly disease can be found.
how many types of cancer vaccine will be
1. Preventive Vaccine
It contains human papillomavirus (HPV) vaccine and hepatitis B vaccine (HBV). These vaccines are effective in providing protection against some viruses. These can increase the risk of cancer in future. With the help of this vaccine, the risk of disease is reduced by stopping the initial infection.
2. Medical Vaccine
These vaccines are given to those already suffering from cancer. These vaccines provide immunity to fight cancer cells. Till now the HPV shot is recommended for the prevention of many types of cancer. Hepatitis B vaccine is considered good for preventing liver cancer. At present, no such vaccine has come so far that can cure any cancer victim. However, it is expected to come in the future.
Will there not be chemotherapy-radiotherapy after the introduction of cancer vaccine?
According to health experts, chemotherapy may end after the introduction of the cancer vaccine. Since treatment with chemotherapy destroys some good cells along with bad cells. Its side effects are also seen on the patient's body. Treatment like chemotherapy may end with the introduction of the vaccine, although surgery will continue to happen. Because the cause of cancer can be removed only by tumor surgery.
Will the vaccine reduce the risk of cancer?
Cancer vaccine may come in the next few years. Coming of vaccine can help in preventing this deadly disease. This vaccine will strengthen the body's immune system to identify cancer cells and fight them. This can make the treatment better. Although there are many challenges in coming to the potential of cancer vaccine, but it is expected that soon it can come among us.
Disclaimer: Before following the methods, methods and suggestions mentioned in this article, do take the advice of a doctor or related expert.
read this also
Check out the fitness equipment below-
Calculate your Body Mass Index (BMI)
Calculate age through age calculator