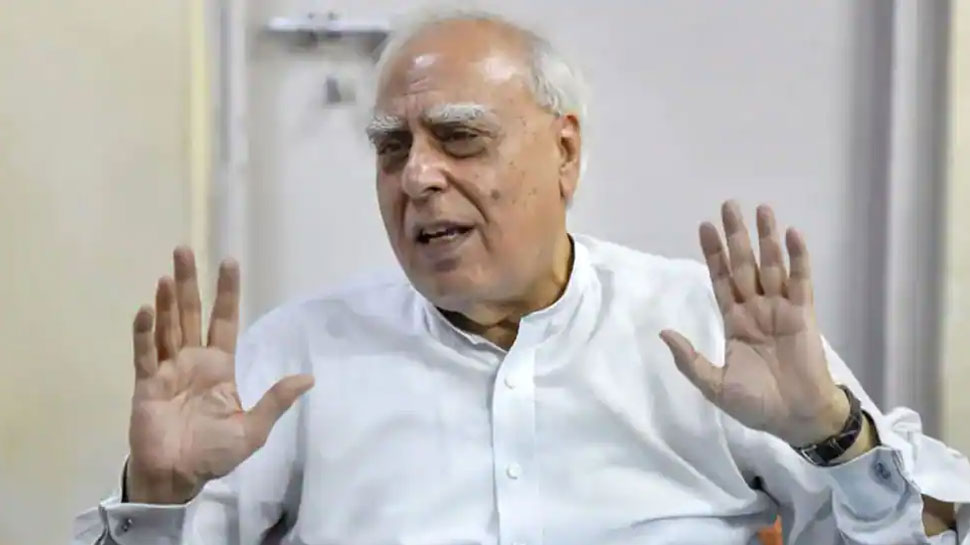 [


]

New Delhi: Senior Congress leader Kapil Sibal strongly reprimanded Jitin Prasad, who switched sides to BJP. He said Jitin did the 'politics of Prasad' for personal gain. He said the fight for power should be on clash of ideologies and not on individual 'prasad'.
Jitin Prasado will get 'Prasad'?
Kapil Sibal said that I am not against what Jitin Prasad did because there must be some reason which has not been told. But, joining BJP is beyond my comprehension. He said that it shows that from Aaya Ram Gaya Ram, we are going towards Prasad Politics, where you get Prasad, join the party.
Also read- CM Yogi suddenly reached Delhi, met Amit Shah; Will meet PM Modi tomorrow
Leadership will definitely listen: Kapil Sibal
The senior Congress leader said, "I am sure the leadership knows what the problem is and I am sure the leadership will listen because without listening it cannot survive." The corporate structure cannot function without listening. If you do not listen, you will fall into bad days.'
What did Sibal say on leaving Congress?
On the question of leaving Congress and joining BJP, Sibal said that he is a true Congressman and can never think of joining Bharatiya Janata Party in life. He said that I can never think of joining BJP, it is possible only after my death. Sibal said that this will be possible only when the Congress leadership tells us to leave the party, after that I can think of leaving the party. But I will not join BJP.
Also read- Jitin Prasad said – I did not join BJP under any deal, Congress party has become directionless
Significantly, Jitin Prasad was also included in a group of 23 leaders along with Sibal who wrote to Sonia Gandhi in August last year, demanding active leadership and comprehensive organizational changes in the party.
Former Union minister Sibal said that if Jitin Prasada had left the party after being unhappy with the response of the leadership on the issues raised by the leaders who wrote the letter, it was his personal matter, but why did he go to the BJP? He emphasized that apart from the 'politics of Prasad', what could be the solid basis of his move. We are seeing this happening across the country.
.

[


]

Source link