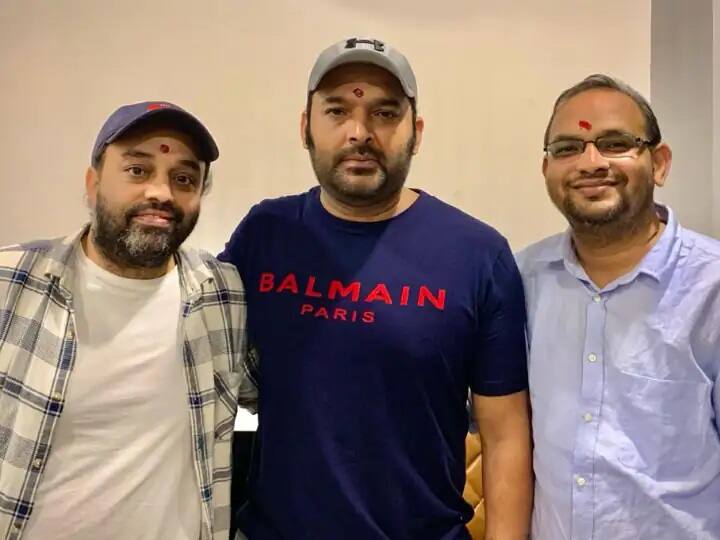 Kapil Sharma Biopic Funkaar: You must have often seen Bollywood's famous comedian Kapil Sharma laughing and laughing on TV. The position that Kapil Sharma has achieved in the industry today has been achieved due to his hard work and skills. Meanwhile, many troubles have also come in their way. About which very few people know. But now you are going to get a chance to see every aspect of Kapil's life closely. Actually, the biopic of Kapil Sharma has been announced.
In Kapil's biopic, you will get to see every aspect of his life closely related to unheard things, difficulties and controversies. The name of this biopic to be made on Kapil Sharma will be 'Fankar'. In Funkaar, Kapil's journey so far will be brought to the screen.
The actor has been hosting the very popular show 'The Kapil Sharma Show' for many years and has tried his hand as an actor in films apart from comedy on TV. Kapil Sharma is one of the actors who take hefty fees in the industry today. Kapil's biopic 'Fankar' will depict the struggle of Kapil Sharma, born in Amritsar, Punjab, as well as his journey to become the most expensive and most successful actor in the TV world.
Kapil's biopic 'Fankar' will be directed by 'Fukrey' series director Mrigdeep Lamba. Mahavir Jain will produce 'Fankar' in association with Lyca Productions. On this occasion, Mahavir Jain said, "We need love, life and laughter every day. We are proud that we are going to present the untold story of Kapil Sharma on the big screen in a grand style.
Kapil Sharma Vanity Van: Big screen TV, comfortable chair worth lakhs, Kapil Sharma's vanity van is no less than a five star hotel room
Due to the dark complexion in 'Vivah', the revenge avatar of 'Chutki', which is taunting, will be surprised to see the glamorous look of the actress