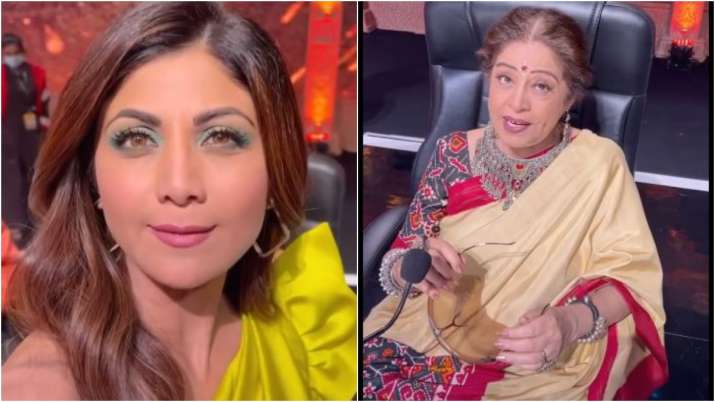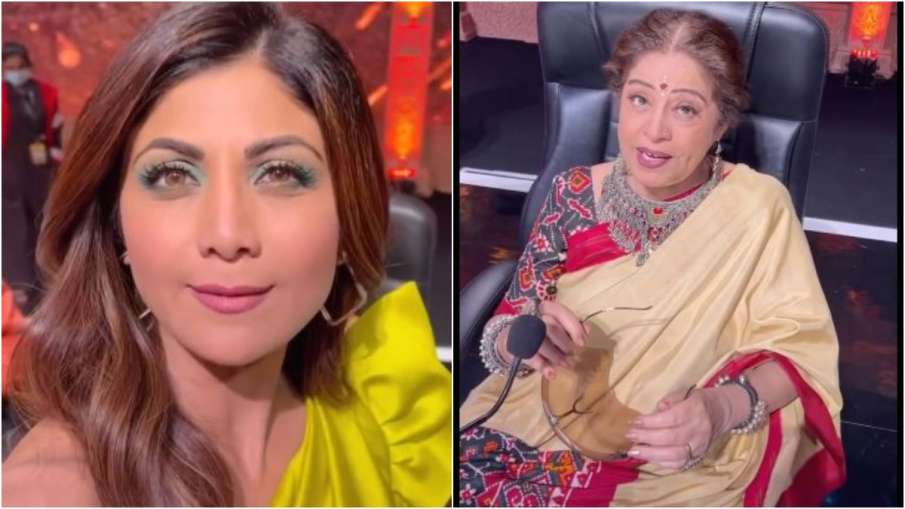 Highlights
Kirron Kher has been judging India's Got Talent for the past 9 seasons.
The actress considers this show her second home.
India's Got Talent is one of the most popular and longest running reality shows of the small screen. The show has become very popular among the audience since last few years. For the past few years, many celebrities, including Malaika Arora, Kirron Kher and Karan Johar, have held the judge's chair in this show. However, this season popular rapper Badshah, Manoj Muntashir and Bollywood actress Shilpa Shetty Kundra will be seen judging the show.
A recent video shared by the 'Dhadkan' actress caught everyone's attention as Kirron Kher is seen in this video. Kirron Kher has returned to the sets after recovering from blood cancer.
Shilpa Shetty, who is quite active on Instagram, shared a BTS video from the shoot of the show. In this, she is seen having fun with the veteran actress and is eyeing her jewellery. Shilpa says, "I come to shoots only to see the jewellery. I say, you adopt me, Sikandar (Kiran Kher and Anupam Kher's son) will wear it a little." To this Kiran replied and said, "If he has to wear it, then maybe he will also wear it, 'You like this'. Don't, his wife will wear it."
Even in the comment section, Shilpa kept insisting on taking jewelry from Sikander. Sikander commented, "Hahaha I wear her saree regularly.. for cardio," to which the actress replied, "Hahaha.. you take sarees, I keep the jewellery."
Earlier talking about the show in an interview with IANS, Kiran said, "'India's Got Talent' has always been close to my heart. This is my 9th year with this iconic talent reality show, as a jury member. Returning as Roop is an amazing experience. I feel like I am coming back home. Year after year, 'India's Got Talent' has been known to encourage and bring to the limelight different and extraordinary talents from across the country."